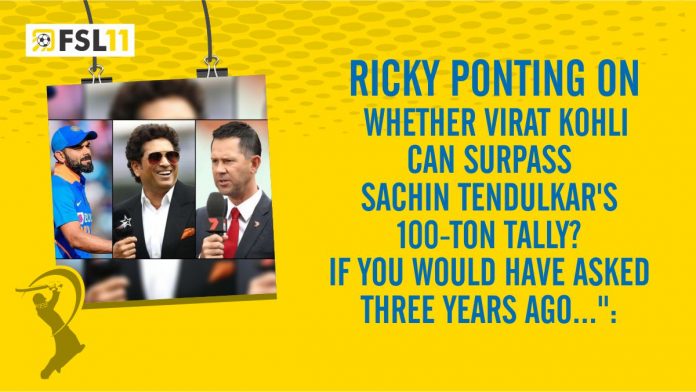 Virat Kohli is always on the list of trending cricketers, whether he is doing well or not, but his fans have never lost interest in him and have kept him on the list of popular cricketers even when he is considered a failure. But, after completing 1020 days, or more than two years, he finally reached a milestone in cricket, as he has marked his 71st international century, which is a big thing for him and his country's people. 
In the Asia Cup tournament which ended recently, he played a big game against Afghanistan and hit 122 runs in just 61 bowls with a not-out record against Afghanistan. The latest performance of Virat Kohli was recorded one month ago. After that, people are admirably waiting for him to knock out such scores in the T20 World Cup 2022. 
whereas Ricky Pointing, the former Australia captain, was also hesitant to say anything about Virat Kohli, and with regard to Virat's recent score results, he says that anything is possible for Virat Kohli to smash on any score in the upcoming cricket competition.
If someone had asked me three years ago whether it was possible for Virat to break Sachin Tendulkar's century record, I could have easily replied, "Anything Is Possible" for Virat Kohli because the word "impossible" is not in Virat's dictionary, as after continuous efforts he overcame such a failure and now he is perfect in his game, as we can see from his results from the recently held competition, says Ricky Pointing on ICC Review.