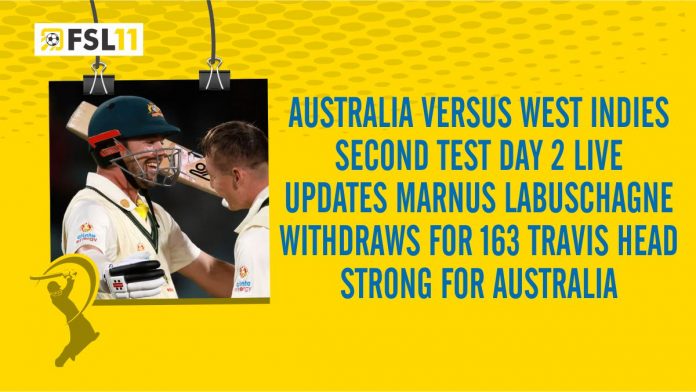 Aus versus WI, second Day-Night Test, Day 2 Live Updates: Marnus Labuschagne lost his wicket for 163 runs while Travis Head stays strong to keep Australia controlling everything against West Indies on Day 2 of the continuous second day-night Test at the Adelaide Oval. Marnus Labuschagne los his wicket to Devon Thomas. He and Travis Head had scored unbeaten hundreds of years on the main day to assist Australia with arriving at a sum of 330 for 3 by stumps. Australia's substitute chief Steve Smith on Thursday won the throw and selected to bat against the West Indies in the game.
In 28 overs they handily scored 106 runs, and 1 wicket. The primary meeting of Day 2 of this pink ball is finished and tidied and still the hosts are controlling everything. One more extraordinary day for the Aussies as they stack up 106 runs for the deficiency of only one wicket. They began the day at 330 for 3 wickets and Marnus Labuschagne and Travis Head were batting easily. West Indies figured out how to get the wicket of the run machine in the end yet the nearby kid, Travis Head scarcely is by all accounts pained.
Be that as it may, the West Indies bowlers are making a good attempt to find their lengths right yet can't track down them. Devon Thomas figured out how to get one wicket at the finish of this meeting yet they are far behind in this game at this point. They have scarcely appeared to have upset Australian players and they should endeavor to advance once more into the game.