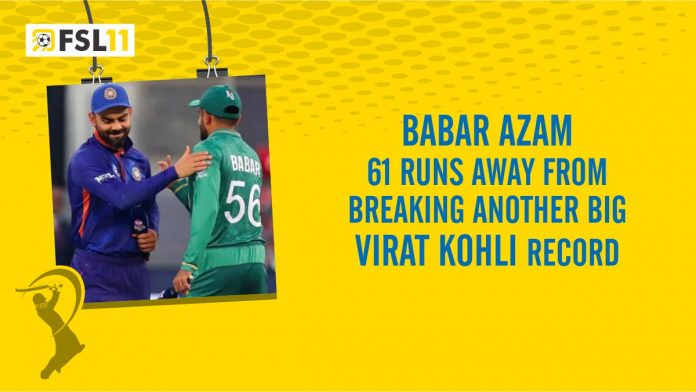 The additional scores of around 61 runs require Babar Azam to surpass the T20 run record of India's most popular cricketer, Virat Kohli. The crowd of India and Pakistan always felt desperate to see the tough fight between India and Pakistan. Similarly, people felt excited every time they saw the fabulous game of Virat Kohli and Babar Azam individually in any cricket competition.
So, the Pakistan dashing leader, Babar Azam, is preparing hard to make perfection in his game to compete against Virat Kohli in the T20 World Cup 2022. As we have seen, King Kohli is returning to his game and is looking forward to winning the battle against Pakistan and later on the t20 trophy.
Babar Azam is willing to play a brilliant game against England in the fifth T20 match and also a great opportunity to add 61 runs to his actual run record to surpass the T20 record of Virat Kohli. Kohli is known as the best batsman in the world, and he has amassed over 3000 T20I scores on the England tour of India since 2021.He set such records within 81 innings.
Similarly, Babar Azam wanted to cover his remaining scores in just 80 innings because within 79 innings, he reached a 2939 run record in the T20 series and currently he is going to knock horns in the match against England to reach Virat's scores in T20 format.