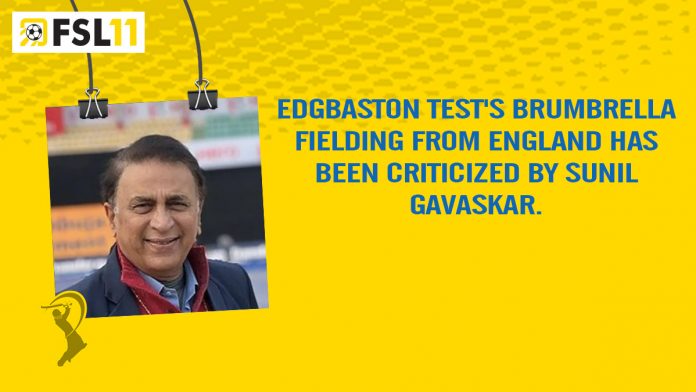 Former Indian cricketer Sunil Gavaskar expressed his criticism of England's unconventional fielding strategy during the opening Ashes Test held at Edgbaston in Birmingham. It is worth noting that England, led by Ben Stokes, narrowly lost the first Test, resulting in Australia taking a 1-0 lead in the five-match series.
Gavaskar, in his recent column for 'Mid-Day', commented on the significant interest the Ashes series has generated among the cricketing public in England. He observed that under the leadership of Ben Stokes and Brendon McCullum, England's batting has become more fearless and expansive, showcasing a wider range of both conventional and unorthodox shots. However, Gavaskar emphasized that this is where the innovative approach seems to stop.
Regarding England's bowling, Gavaskar noted that there is no discernible difference from their previous tactics. He highlighted the unique field placements, with three fielders positioned for catches on both sides of the wicket. While two fielders on either side of the pitch have been witnessed in the past, Gavaskar suggested that this particular arrangement seems more suited for television aesthetics rather than actively pursuing wickets.