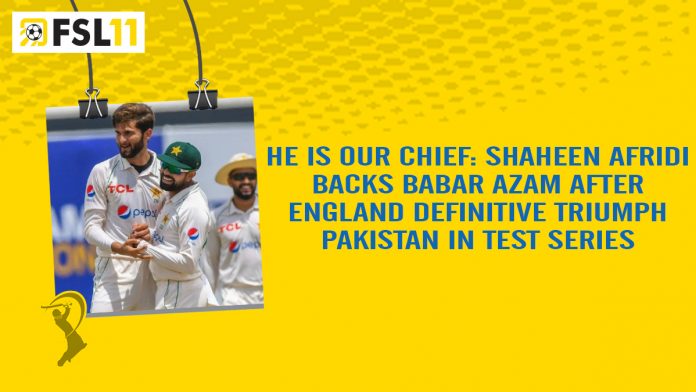 Pakistan commander Babar Azam is defying a lot of response after his side encountered a 3-0 decisive victory as a result of England public cricket team in the new Test series between the sides. Pakistan lost to England on Tuesday in the third and last Test in Karachi by eight wickets, right after going down in the underlying two matches by 74 runs in Rawalpindi and 26 in Multan. While the Pakistan boss himself not the slightest bit needs to give up the gathering captaincy regardless of managing an absolute initial 3-0 Test series whitewash at home, his accomplice Shaheen Afridi, who missed the series in light of injury, has upheld him to remain the captain of the side.
It was also at whatever point Pakistan initially have lost four Tests on the run, having been beaten by Australia in Lahore in Spring. Asked with respect to whether he would stop the captaincy to zero in on batting, Azam told a news meeting he really participated in the test.
"Captaincy includes honor for me. I will do anything best I can for my country and for myself," he said. "I feel a debt of gratitude more when under strain and it doesn't impact my batting.
However, Azam perceived his error at the eventual outcome of the series. "We couldn't invest some packed energy in the series," said Azam, who encountered his sixth misfortune in 16 Tests as chief.