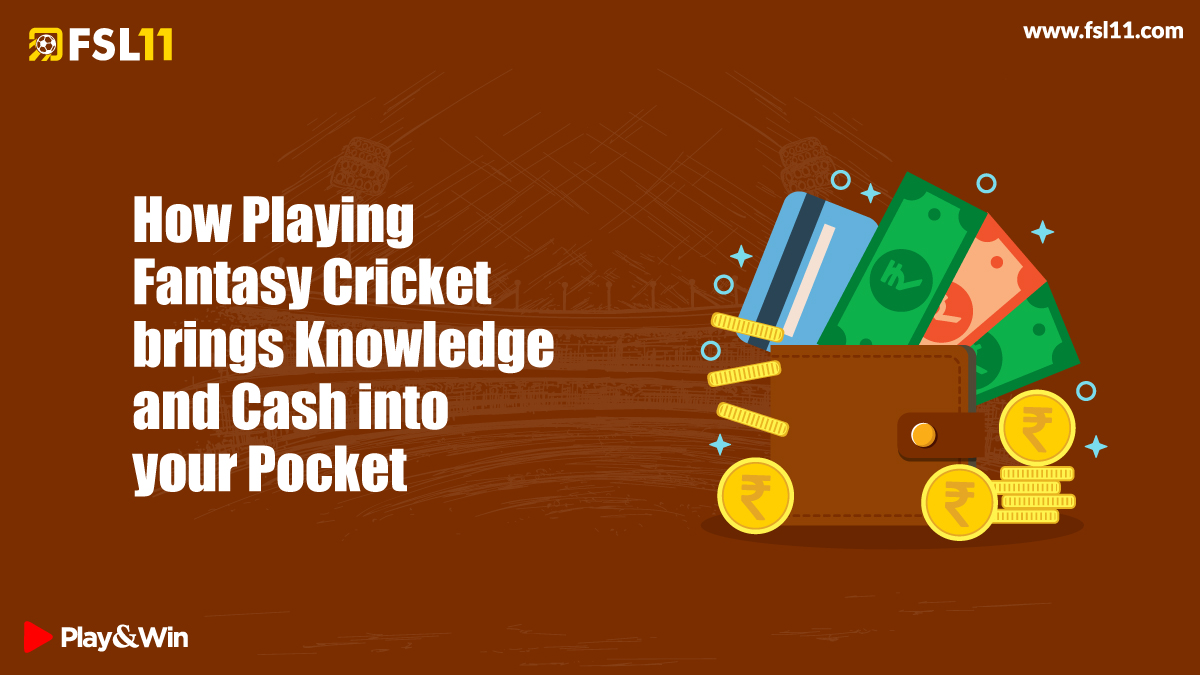 You must've heard about fantasy cricket at least once if you are a cricket enthusiast! Fantasy cricket is an innovative concept that lets you earn money while also sharpening your knowledge of sports, and all this while you are comfortably sitting on a sofa in your living room enjoying a cricket match! Sounds like a dream, doesn't it? Well, it's the reality!
In order to play cricket Fantasy games, you just need to either download one of those apps or register in the website. There are many such apps available in the Google Play Store or Apple App Store. Let's read on to find how playing this game will make not just your pockets heavy but will also enrich your knowledge:
The idea of fantasy cricket is to make a team of players who you think will perform excellently in an actual cricket match. For each run they score or each six they hit or their overall performance, you get some points. Among all the competing players, you win if you are the highest scorer. By playing fantasy cricket this way, you can win real cash. But your points depends on how good players you choose. For this, you need to keep a track of which cricketer is doing well recently.
You have to keep players consisting of wicket-keepers, batsman, all-rounder and bowlers. This increases your knowledge about cricket players.
You also get an idea about the stats of the players this way. You also have to choose a captain and vice-captain for your team who earns more points than the other players. Hence, you would want the best players to be crowned captain and vice-captain, thus giving you a comparative idea of all the players' stats.
Certain players perform well in certain kind of matches. Depending upon the type, duration and location of match also performance of the players vary. This also gives you the knowledge of all kinds of matches.
There are various kinds of matches in fantasy cricket. From free or minimal joining fees matches to heavy high-paying tournaments. Thus, you can play fantasy cricket to earn money according to your requirements.
Almost all major matches are there in the fantasy cricket apps. Hence, you can play fantasy cricket and win cash daily.
The industry of fantasy cricket is completely legal and audited. Thus, you can play fantasy cricket and win real cash without worrying about anything.
Withdrawing money from these apps is also very simple.
Thus, if you are a sports enthusiast or has the urge to increase your knowledge of cricket, you must play fantasy cricket & win cash daily. Fantasy cricket is not a game of gamble but is a test of skill. The more you play it, the more your knowledge of cricket widens and so does your pocket. Initially, you can start with small leagues to practice and slowly make your way to the mega leagues that pay a lot more.
About FSL11 Fantasy Sports App
FSL11 is a premium fantasy sports platform where you can play fantasy cricket games and Fantasy Cricket Leagues online. Just create your fantasy cricket team and compete with the online players. Download Fantasy Cricket App FSL11.