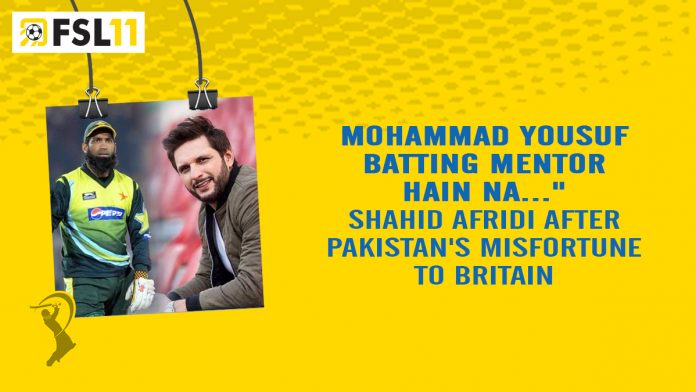 After Pakistan's Test series misfortune against Britain, the Babar Azam-drove side is confronting a few intense inquiries. Britain took a 2-0 lead in the three-Test series on Monday, overcoming Pakistan by 26 runs in Multan. Pakistan's batting mentor Mohammad Yousuf was asked during the post-match meeting about the conflicting type of bad habit skipper and wicketkeeper-hitter Mohammad Rizwan such a long ways in the series and the explanation for him being persevered with. In answer, Yousuf said: "I don't think this question has a place with my space. Try not to mind yet this isn't my space.
Previous Pakistan star Shahid Afridi expressed that as a batting mentor Mohammad Yousuf ought to assume a proactive part.
Mohammad Yousuf is the batting mentor, correct? So clearly, on the off chance that the players don't perform, he will be gotten clarification on pressing issues. As a batting mentor, this is his space. Also, about Rizwan, I have previously said that the opportunity has arrived to perhaps offer different players a chance. I'm not saying drop Rizwan out and out from Tests, but rather he can be refreshed. You have lost the series and the third Test is in Karachi, so why not get somebody like a Sarfaraz or Shan Masood.
Because of an inquiry, Azam said mockingly, "When I score runs you say I got them on level pitches and simple resistance and when I don't get runs, everybody says I can't act in tough spots. Kindly remember the 196 runs I got against Australia.