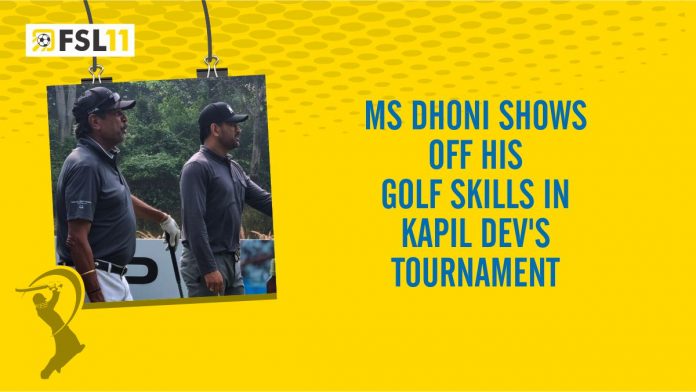 The iconic two leaders, MS Dhoni and Kapil Dev, were noticed by an online audience on the ground of golf. On September 30th, 2022, Kapil Dev invited India's strongest competitor and captain, MS Dhoni, to play golf with them.
It is an amazing thing that MS Dhoni is using his energy for the right thing. Indian fans and outside the country's fans always feel excited to see the latest information regarding MS Dhoni. Because he built such an image on his own in the hearts of his fans. But he built a name for himself in the eyes of such senior leaders as well, like Kapil Dev. The online audience felt happy to see the two winners of the T20 World Cup in 1983 [Kapil Dev] and the T20 World Cup in 2011 and 2007 [MS Dhoni] who played in the golf tournament on this Friday.
Previously, the media captured both MS Dhoni and Kapil Dev, who went to watch the quarter final match between Carlos Alcaraz and Jannik Sinner at Arthur Ashe Stadium. The encouragement of cricket legends helped Carlos Alcaraz, who won the title.
It was a wonderful interaction between Kapil Dev and MS Dhoni, who are still encouraged to learn new sports, and if they enter such a ring, it is certain that those cricketers will work hard to become fantastic golfers as well.