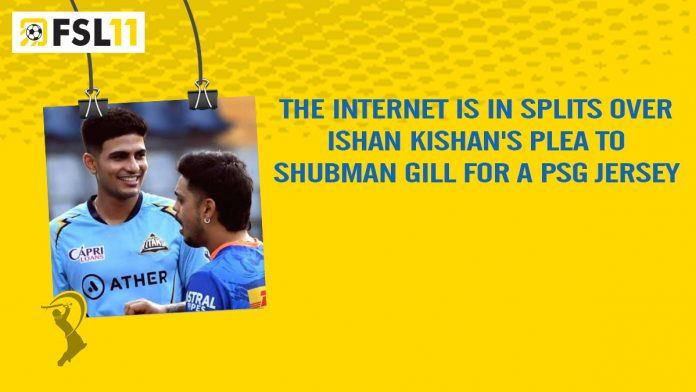 Talented cricket star Shubman Gill recently had the opportunity to visit Parc des Princes, the iconic home stadium of Paris Saint-Germain, a renowned football club known for its participation in Ligue 1. Gill found the visit fascinating as it allowed him to immerse himself in the vibrant atmosphere of a prominent football venue.
Gill, who currently holds the title of India's top run-scorer in international cricket for the year 2023, enthusiastically shared a captivating video showcasing himself proudly wearing a PSG jersey with his name on the back. The young prodigy expressed his heartfelt appreciation to the football club for extending the invitation to him. Gill posted the video of his visit on his official Instagram account, where his fellow cricketer Ishan Kishan chimed in with a humorous request.
In the caption of the video, Gill wrote, "Embarking on an incredible journey at Parc des Princes." Not long ago, Gill was in England, participating in the final match of the World Test Championship (WTC) against Australia at the historic Kennington Oval in London.
Kishan, a lively and spirited player, responded to Gill's message in a lighthearted manner, playfully asking him to bring the PSG shirt along when he travels to the West Indies. Kishan wrote, "Shirt leke West Indies aa jana bro" (Take the shirt with you to the West Indies, bro. Please don't forget).