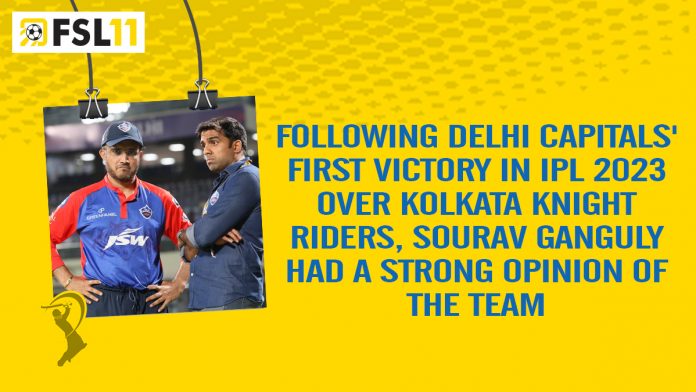 On Thursday, Delhi Capitals won their first game of the Indian Premier League (IPL) 2023 season against Kolkata Knight Riders at Arun Jaitley Stadium by 4 wickets. However, luck played a significant role in their victory, as unexpected rain caused a delay in the game's start time and new conditions caught KKR off guard.
Despite DC struggling to chase down the low target, their bowlers performed well, and their spinners were particularly impressive. However, their batting unit continued to be a major issue, and they will need to work on improving their performance. Director of Cricket, Sourav Ganguly, acknowledged this problem and emphasized the need to find a way to bat better. He also expressed hope that the upcoming game in Hyderabad will have good batting conditions.
Both the players and the management were under immense pressure to secure their first points in IPL 2023. Ganguly likened this pressure to the feeling of scoring his first runs in Test cricket, expressing his relief at finally getting off the mark. As he sat in the dugout, he couldn't help but reflect on the significance of this moment.