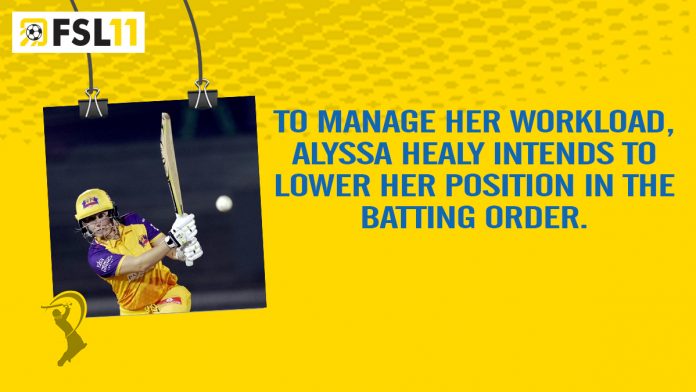 Australia and England are gearing up for the highly anticipated Women's Ashes series, marking the return of women's international cricket after a break. The schedule for the multi-format series has been announced, featuring the first-ever five-day Test match at Trent Bridge.
However, Australia may face a challenge ahead of the crucial Test match, as wicketkeeper-batter Alyssa Healy intends to change her batting position, opting to bat lower in order to manage her workload. This decision would require Australia to form a new opening pair, which poses a significant task.
In the past three Test matches since 2019, Healy has been Australia's opener, a role she often plays in limited-overs cricket. Nevertheless, the vice-captain is concerned about the impact of wicket keeping on her performance in Test cricket. Additionally, she was dismissed by Katherine Brunt of England after scoring only a few runs in the previous Test, which further bothers her.
"I have contemplated this decision thoroughly, and it has been under discussion for some time. In the last Test match, I took the initiative to open the batting, thinking it would be a great position for me. However, I underestimated the demands of fielding, which I don't typically have to do. I enjoyed the experience, and if the team wants me to open, I am fine with that. But I would gladly move down the order and make an impact with the Dukes ball in hand," Healy explained to ESPNCricinfo.
"It was challenging. I don't want to make excuses, but opening the batting and keeping wicket was mentally tough. Considering the conditions in England and the longer swing of the Dukes ball, wicketkeeping becomes crucial. Excelling in that role will be my priority. As for my batting position, I am flexible and ready to contribute wherever needed," she added.