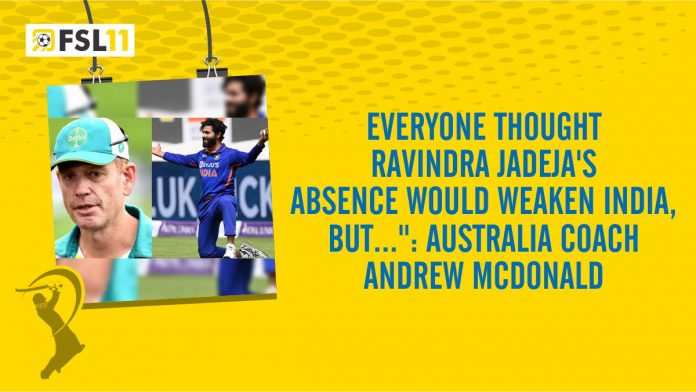 While India finally won the remaining two series by their own efforts, and coincidence didn't happen most of the time, However, Australia needs to accept their loss in the T20 series against India with respect to the Indian cricketers who played a fabulous game against them.
After seeing the results of the country side, Australia coach Andrew McDonald said that most of the crowd thought that India's chances were a little low to win this series in the absence of Ravindra Jadeja. And their prediction came true as India lost in their first match against Australia at Mohali. But, that's what Rohit Sharma did; he did not let his team know their weaknesses, and after all, they won the remaining two games with great scores.
"With the fall of Australia, I never thought that Australia would face these things in their cricket and I am glad that we got the idea where we need to make improvements before the start of the T20 World Cup in October 2022 and it will be a huge loss if Australia can't win the title at their home place," says the Australia coach, Andrew McDonald.
Ravindra Jadeja was not in the squad for the T20 series against Australia, which ended yesterday, but he will be missing performing for his country side in the T20 World Cup 2022, which will be held in Australia, and no one knew that this would be a huge loss for India itself or for the opponent teams who will participate in the T20 World Cup 2022.