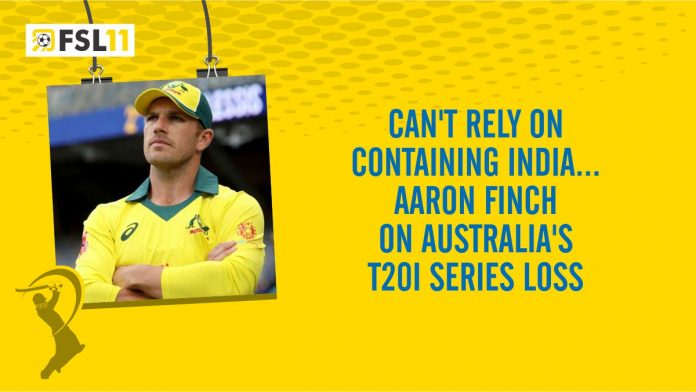 India has generated an incredible knock of scores in the T20 series against Australia, which ended on September 25th, 2022, at the Rajiv Gandhi International Stadium. Australia felt disappointed when they couldn't stop India from getting 188/7 scores in the last match of the T20 series. Australia realized that they had faced a team that was stronger than them.
A very well game played by Tim David and Cameron Green in the T20I series against India, which was finished on Sunday. After losing the remaining two matches against India, Aaron Finch has expressed praise to the Indian team boys and said it was a very tight series we played which ended in good form.
I appreciate the passionate players of India from the bottom of my heart. I am glad that after a long break I got an opportunity to play the most difficult game, and really, I have never enjoyed stress and happiness in my entire life at the same moment. I really loved it when Rohit showed his aggressive spot in the game after losing one game to us. I too would like to accept the failure of losing in two games back to back to the same team, says Aaron Finch in a post match Presentation.
After this, Australia will enter the ring to perform in the T20I series against England, and later on, they will go to Australia to welcome most of the Nations' teams to play the T20 World Cup at their home place, which will be held next month in 2022.