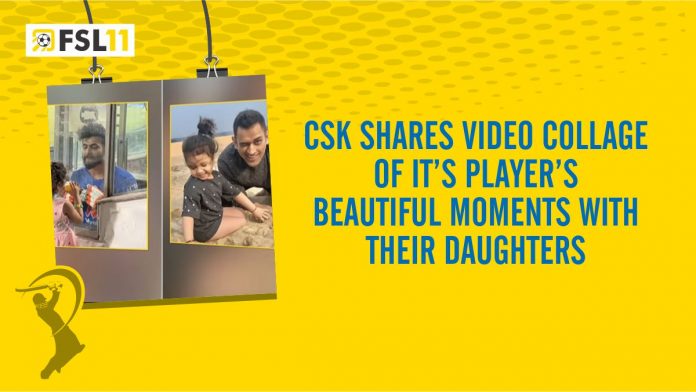 On the occasion of Daughters Day, the Chennai Super Kings franchise has added a video clip of CSK players with their daughters and written a caption of Happy Daughter Day on Sunday. This video was posted by the CSK official twitter account. In the video clip, MS Dhoni, who has a daughter named Ziva, is also found along with the other players like Dwayne Bravo and Robin Uthappa.
Whereas, so many celebrity cricketers have taken to social media to spread their love for their daughters by adding their photographs to the official accounts of their social media. The Kings team of IPL have also added the photos of their Yellow jersey cricketers along with their daughter and posted o Instagram and wrote the caption with hashtag ''Super Daughters day to the little ones." The post got the love from the online audience with more than 9,00,00 views and, in addition to this, around 3,08,000 likes and comments by the social media fans on this post.
According to the latest information about the Cricket Board of India, the BCCI president, Sourav Ganguly has announced that the 16th edition of the Indian Premier League is supposed to happen in India and if this is possible, Indian fans who are in the unity of CSK will see MS Dhoni in the ring to add a new winning record for CSK next year.
CSK fans felt a little bit disappointed with the fellow changes in the team at the last moment, due to which CSK faced a big loss, but they are the Kings and the legend of CSK,MS Dhoni, won't let this happen in the next year.
The auction of IPL 2023 might take place in December 2022, and teams will be generated based on the performance of cricketers in the T20 World Cup 2022. And so on. IPL 2023 will be supposed to begin in April 2023, when CSK and Mumbai Indians will play their first match with full power, because in 2022, those two were the down teams who lost the most matches.