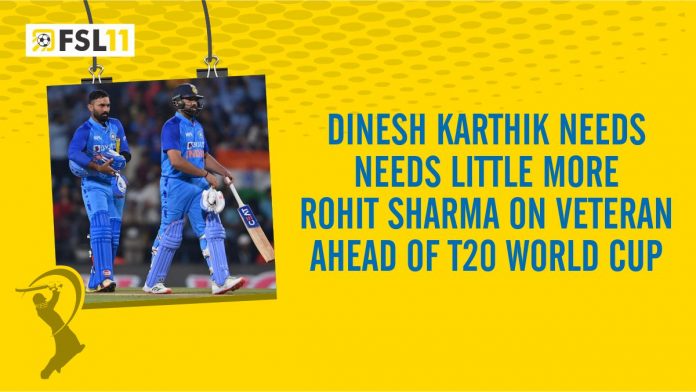 Before the start of the T20 World Cup this year, the captain of India, Rohit Sharma, has started his planning to create a good spot in the tournament and is also willing to create high alert on teams to win over them in the T20 World Cup.
We have all seen how Rohit Sharma has tackled the situation after losing the first match against Australia by making immediate changes and putting strategy into the game to mark victory in the remaining matches. The irresponsible team turned to the responsive team to win in the two T20 games that were held against Australia at different locations in India.
During the tournament, Dinesh Karthik finished the game with the mark of India as the winner of the tournament. The alternative work done between Dinesh and Rishabh was correct, and for that reason, Rohit wanted his teammates to perform in the biggest tournament with perfection.
However, Captain Rohit is also making a new strategy with the involvement of new partners, Virat Kohli and Suryakumar, who will surely do something big in the T20 series against South Africa and later on in the T20 World Cup, which will be held in the month of October 2022, in Australia.