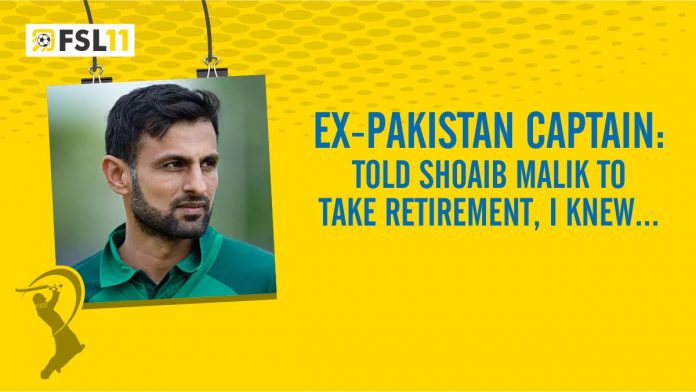 The Pakistan team squad is being announced by the Cricket Board of Pakistan on September 15th, in which many more strong players are named, except Shoaib Malik, who was a well-known performer during the 2021–2022 tournaments, and he has given a long life to cricket and always gave importance to the cricket community for their decision.
But, this time, he felt disappointed after seeing that he didn't get any respect for his work done in the Pakistan cricket team and also didn't get the opportunity to play in the most important tournament, for which players like Shoaib dream a lot. Shoaib Malik also felt disappointed after seeing that he is not going to be part of his country's team in the T20 World Cup, which is in Australia and will start in the month of October 2022.
When the media asked the former Pakistan team captain, Mohammad Hafeez, to say something about Shoaib Malik, whose name is not mentioned in the list of Pakistan T20 squad to play in the ICC T20 World Cup in October 2022, Mohammad shared that he had a word on this matter previously, and I gave Shoaib advice to take retirement from cricket, as he didn't receive the honour or the respect from his country side for his work.
I was disappointed, just as Shoaib was, that he was not selected for the Pakistan team to compete in the T20 World Cup 2022, but I believe this will happen, which is why I advised Shoaib Malik to retire from cricket, says Mohammad Hafeez. I don't know where Pakistan will reach in the ICC T20 World Cup competition, but I just say that Pakistan have no idea what they are going to miss in that tournament. I just pray that the absence of Shoaib in the country's team could not cause high damages in the same tournament. I also wish for a better reach of Pakistan in the biggest competition, added by Mohammad Hafeez.