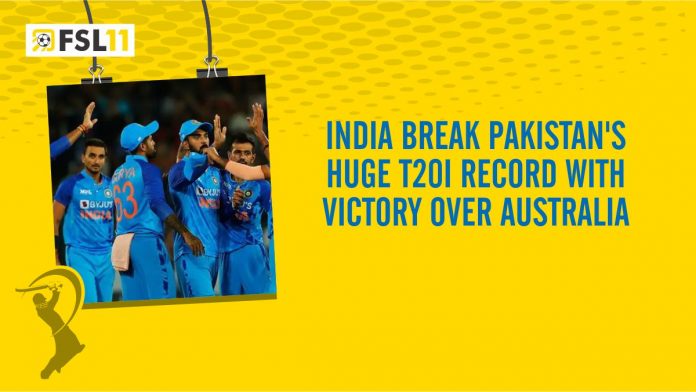 Under the captain, Rohit Sharma, the team of India has mark the winning score of 2-1 in the T20 series against Australia and shown their power of winning the game in the cricket. And after this, Indian teams is giving the open challenge to their competitive team to win in the T20 World Cup against them.
India after winning the T20 series against Australia has also broke the T20 record of Pakistan, who made two winning record in t20 tournament since in 2021. After the end of Asia Cup, India has now given the prove of their power to Pakistan team as well, by creating their record. This is the actual meant of taking revenge in the cricket tournament called Game to game revenge.
The way Virat Kohli paying and making easy way for India to win the tournaments, which is quite impressive and now, each fans are keeping eye on Virat Kohli, who will be the targeted player in the eye of each opponent teams and yes this is the actual path for which the competition will gonna be more interesting, which will held in October 2022.
Virat Kohli, Suryakumar Yadav gave a remarkable performance against Tim David and Cameron Green which is going to become the most memorable moment for fans in the future. And now each of this players are planning to add new record in this history of cricket.
Team India again will start their T20 series against South Africa which will take place on this Wednesday. And now India are planning to create three wins in the T20 series against South Africa after it get start on 28th September 2022.