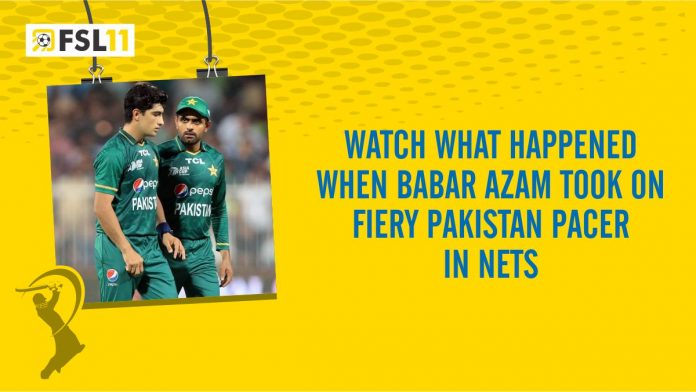 Before the start of the 5th match of the T20 series between England and Pakistan, the dashing players Babar Azam and Naseem Shah made quick competition of bat and ball between each other at the net. And this post goes viral on social media among fans who are always excited to watch the performance of Babar Azam.
The official account of the Pakistan Board committee has shared the post of Babar Azam along with Naseem Shah doing net practice with a challenge attitude, as we can see in the video of those contenders that Naseem Shah is delivering the fast bowl to Babar to survive without giving wickets. The post has engaged the online public on social media to talk about them and wish them good luck ahead of their fifth T20 match against England on September 28, 2022.
We all have found that Babar Azam always gives his country's people the reason to feel proud of him and he is the one due to whom Pakistan's people's hopes arise to think that Pakistan will win by great scores in the T20 World Cup 2022 trophy.
Before that, Pakistan and England are currently involved in the T20 series, in which they have scored 2-2 winning scores, and now they are going to play in the fifth match of the T20 series on September 28th, 2022. And hopefully, the Pakistan side will be ready to begin such a tournament against England on Wednesday.