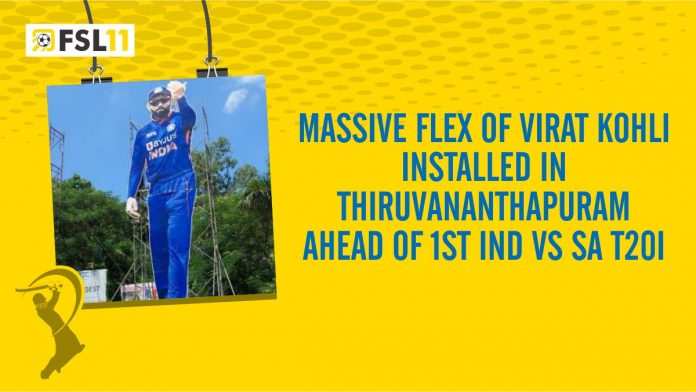 Virat Kohli, after earning the spot of highest run scorer, has given an overview that he can do anything in the cricket competition and so on, he is looking forward to creating a new strategy by which India can win each match that is held against South Africa. The 1st T20 match between India and South Africa is supposed to start on September 28th, 2022.
Virat Kohli regained his talent during the Asia Cup 2022 by playing an outstanding T20 Asia-Cup game against Afghanistan, and he also improved his game and contributed brilliant runs to his team in the T20 series against Australia. With due respect to Suryakumar Yadav and Virat Kohli, India won two games out of three against Australia. And now he [Virat] is in the mood to do a firing of scores in the three T20 series against South Africa to win maximum games.
According to the latest information, people have found that BCCI has posted a video on social media in which the host city [Kerala Thiruvanthapuram] has welcomed the India squad who will compete against South Africa in Wednesday's match. However, the crowd in South Africa cheered for Virat Kohli, implying that Virat Kohli is also a favorite cricketer in Kerala.
Whereas, the Kerala fans have created a big flex of Virat Kohli in front of Greenfield Stadium to show their love for King Kohli. These things have really won the heart of Virat Kohli, and it's the responsibility of Kohli to maintain the belief of his fans in him.
After the death end in the Australia series, Virat Kohli needs to maintain his game in the T20 series against South Africa too, and later on he would need to help his team by making a higher run contribution to his country's team to win the T20 World Cup 2022.