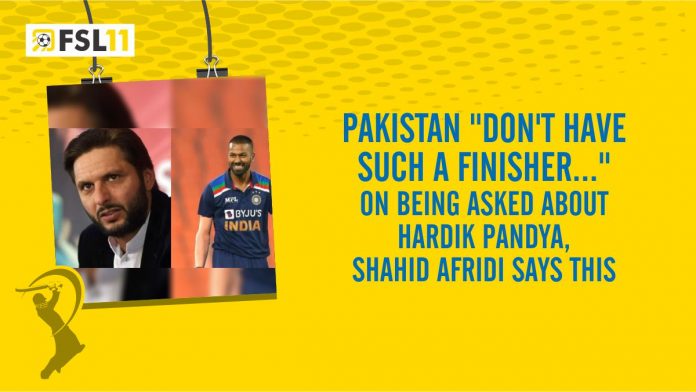 After winning the Indian Premier League trophy for Gujarat Titans, in which he played the role of captain, he has impressed the iconic world leaders in cricket. And not only this, he always played his game in an energetic way, as we can see from his recently ended series, Asia Cup records, in which he achieved a new reward of most dedicated servant of India.
The way Hardik Pandya played in the last match of the T20 series against Australia has also impressed the former Pakistan cricketer, Shahid Afridi, who is also an all-rounder performer for Pakistan, same as all-rounder Hardik. The blast of scores made by Hardik Pandya in the T20 series against Australia was like he hit fabulous shots to create 71 runs with not-out records, and these scores were created in just 30 bowls.
whereas Shahid Afridi has also shed light on the Asia Cup match in which Hardik picked up three wickets in four overs against Pakistan, to mention the five-wicket victory. This is the unbelievable thing: no one can predict what surprise Hardik Pandya will bring to their opponent's team in such a tournament.
What would I say about all-rounder Hardik Pandya because there is nothing to say about him? I really like his gaming style and as an all-rounder player I can relate to him more than anyone else. That's why I can say that Pakistan want a finisher like Hardik Pandya in their team ahead of the T20 World Cup 2022, replied Shahid Afridi to Samaa TV, who asked Afridi if he thought anyone in Pakistan's team should have a great finisher.
While it's a big loss for my country's team [Pakistan] that they didn't have a brilliant finisher like Hardik Pandya, we can keep expectations for Asif Ali or Khushdil Shah to play the role of fabulous finisher, as added by Shahid Afridi.