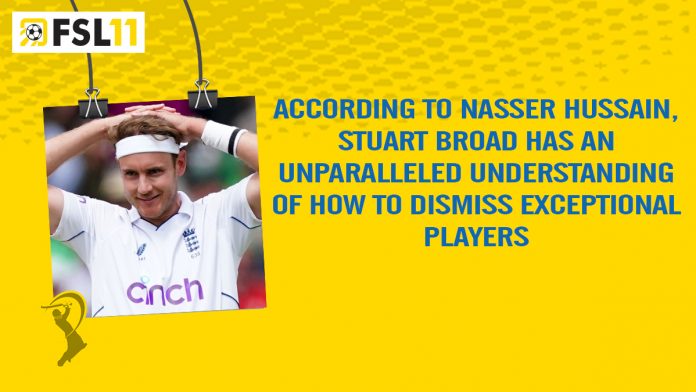 Nasser Hussain, the former England captain, expressed high admiration for Stuart Broad's exceptional performance in the first Ashes Test at Edgbaston. Broad displayed his prowess by taking the crucial wickets of Marnus Labuschagne and Steve Smith late on Day 4. England's second innings ended at 273, leaving Australia with a target of 281 runs.
Hussain, in his column for The Daily Mail, commended Broad for his unwavering commitment on the field and his ability to dismiss top-class batsmen.
Broad's relentless dedication was evident as he pushed himself to the limit, even collapsing on his knees with just two balls remaining in his spell. He had been sprinting back to his mark, striving to beat the clock and deliver one more over. This unwavering determination exemplifies the qualities expected of an England cricketer.
Broad consistently gives his all, expending every ounce of effort, and will continue to do so until he decides to retire. His exceptional ability to rise to the occasion, his sense of timing, and his knack for dismissing formidable players are unmatched, making him a truly exceptional cricketer, as per Hussain's words.