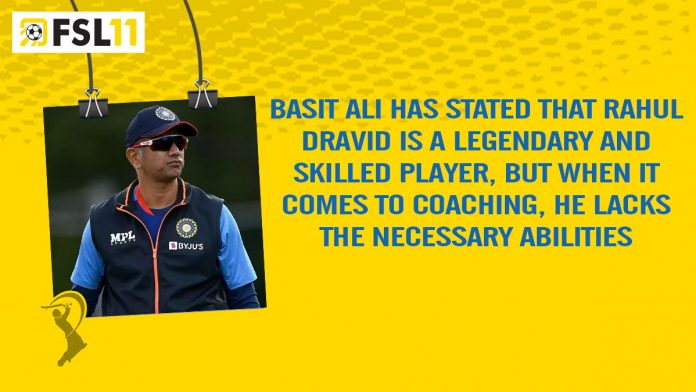 Basit Ali, a former Pakistan international, strongly criticized the performance of the Indian cricket team in the World Test Championship finale against Australia. He expressed his disappointment with India's lackluster display both in bowling during the first innings and in batting, particularly the failure of the top order in a crucial ICC knockout match. Currently, Australia holds a commanding lead of 296 runs at the end of Day 3, making it extremely challenging for India to mount a comeback in the remaining two days.
According to Ali, India made a critical mistake by choosing to bowl first, seemingly overly concerned about the initial phase of the match. He also criticized the quality of India's bowling, comparing it unfavorably to the style seen in the Indian Premier League (IPL). He observed that by lunchtime, the Indian bowlers appeared overly content, as if they had already secured victory. Ali believes that India's only hope now is to dismiss Australia quickly and then hope for a miraculous turnaround in the fourth innings.
During the 120 overs that India spent on the field, Ali noted that only a few players, namely Rahane, Kohli, and Jadeja, seemed physically fit, while the rest appeared fatigued and exhausted.