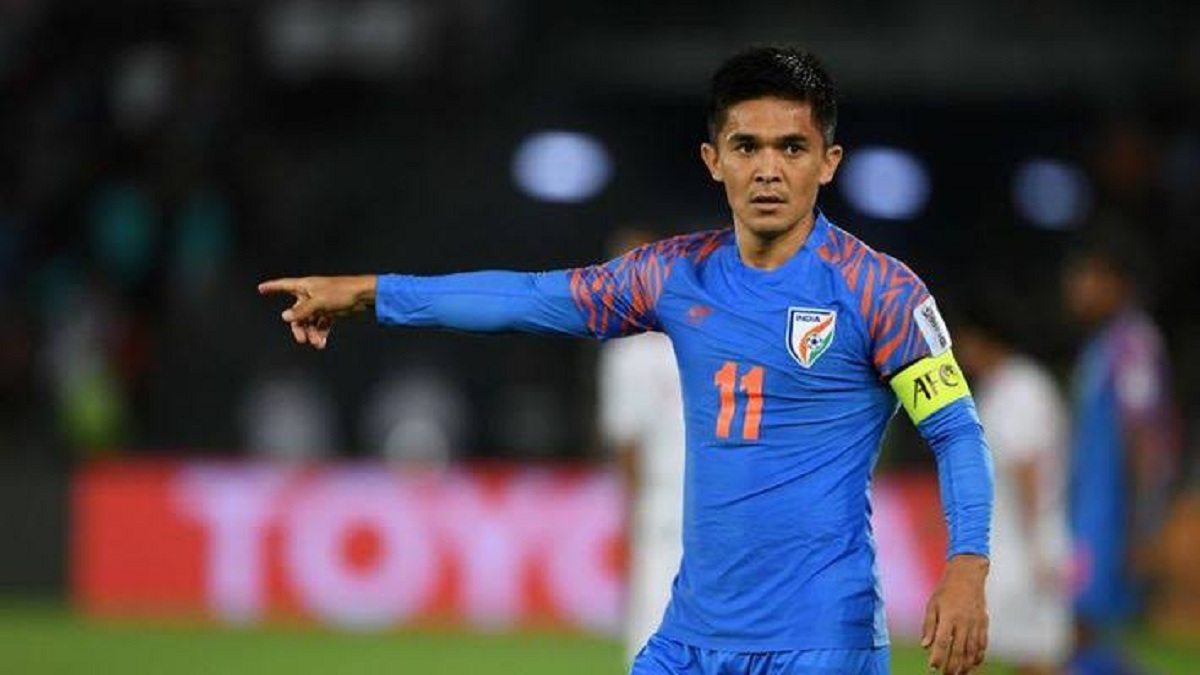 As Chhetri completes his 15 years with Indian Football, we are going to talk about how long he is going to play from now. The 35 year old is the second highest international goal scorer among the currently playing players across the globe. He is just behind Portuguese star Ronaldo and ahead of Argentinian Lionel Messi in terms of netting maximum times for his country.
Chhetri made his debut against arch-rivals Pakistan and scored his first goal in the same match. From then, the champion never looked back and has continued his best till now along with looking ahead. The number doesn't mean anything to this player as he looks just like a 29 year old. The same thing was stated by Igor Stimac, the head of Indian Football Team. His pace is just amazing and coming late to the six-yard box helps him disguise each and every opponent.
Chhetri when asked about his decision on retirement said, "I don't want to put numbers (on how long I will keep playing). But I am enjoying my football and I am not going away anytime soon." This statement itself states a lot to fans of Indian Football.

Chhetri said that he will retire only and only when 10 players like Sahal Abdul Samad would come and will send me on the bench. Chettri stated, ""I told my wife that I am feeling so fit. I am going to challenge Udanta and Ashique Kuruniyan (both India and Bengaluru FC team-mates) for a sprint. Unless a Sahal (Abdul Samad) scores a lot of goals and push me away (from the national team), I am going to be there, playing for the team."
From his statements, it doesn't looks like the captain is planning any sort of thing like retirement rather he is looking to improve and led the Blue Tigers to new heights in upcoming days.
Writer – Shubham Singh (SpoCombat Admin)
About FSL11 Fantasy Sports App
FSL11 is a premium fantasy sports platform where you can play fantasy cricket and fantasy football games and Fantasy Cricket & Football Leagues online. Just create your fantasy sports team and compete with the online players. Download Fantasy Cricket App FSL11.