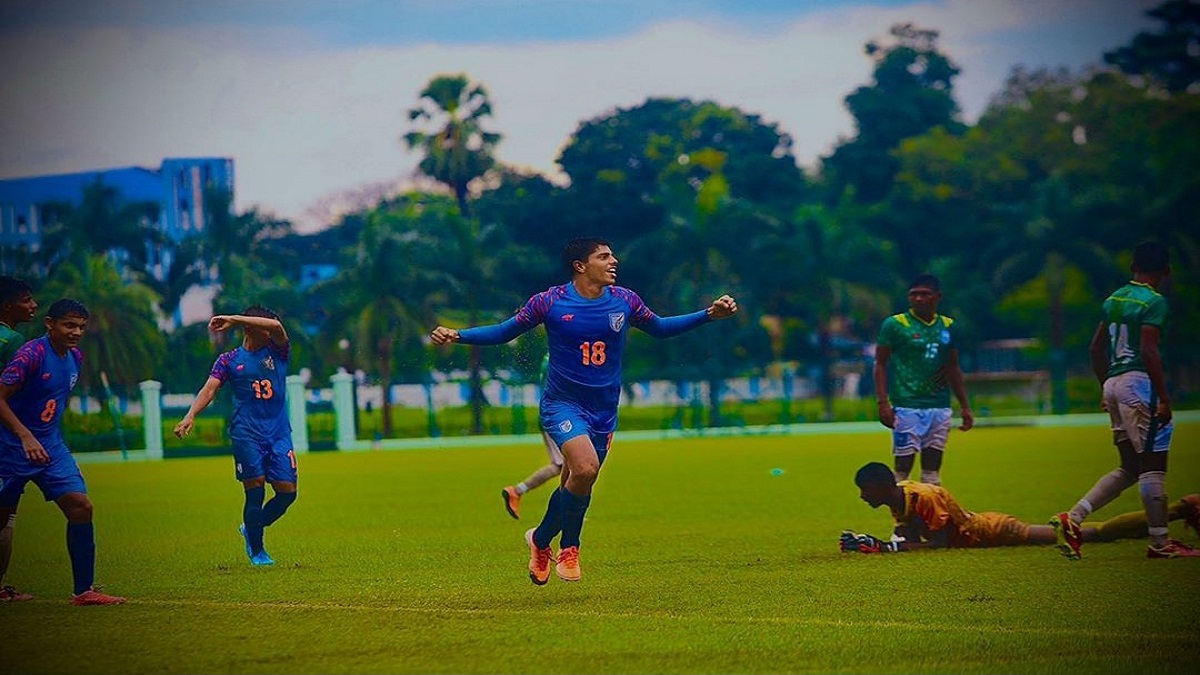 The current U16 Football Team of India is being seen as the finest and most promising team of all times. The team had already booked it's ticket to Bahrain for the AFC U16 Championship, the tournament which plays the role of U17 FIFA World Cup Qualifiers for Asian countries.
In our recent interview, Shubham( SpoCombat admin) talked to one of the most promising young talent of India and U16 team forward Himanshu Jangra.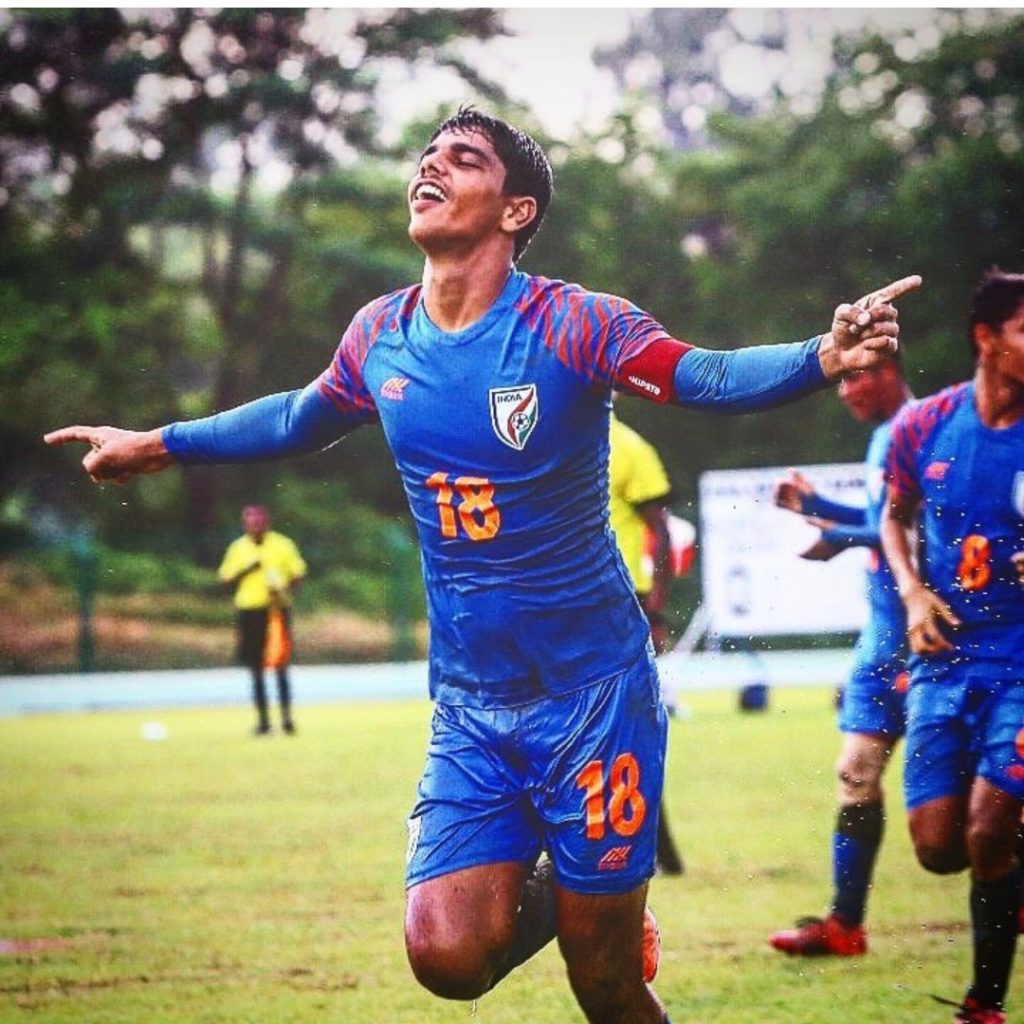 So have a look at the conversation.
Shubham :- Himanshu, there is no need of introducing you for Indian Football Fans. But, we all are very keen to know how you started up things.
Himanshu :- I started playing football seriously at an age of 11 to 12 years. The start was not good nor bad, it was medium.
Shubham:- Nice!! So, how was the support from your family?
Himanshu:- I have one brother( Mandeep Jangra ). He got the Arjuna Award. He is an international boxer. He helped me a lot and till now he is helping me.
Shubham:- Great!! Other than football, which games are you interested in? Boxing like brother?
Himanshu :-  Yes, I love table tennis too.
Shubham :- Being in U16 team along with forwards like Sridarth and Shubho, how you feel there?
Himanshu :- We are like brothers and good friends.
Shubham :- Scoring lots of goals together also!!
You are off action from more than 3 months now, how are you maintaining up things?
Himanshu:- I love to score more goals. And I am always focused on my dream, that helps me in maintaining up.
Shubham :- Nice!! As you know the draws for the upcoming U16 AFC Championship is to be held on 18th June, so according to your choice, which teams would you prefer to face in group stages?
Himanshu :- Sorry, we don't care. I want only to score goals. That's my job, Sridarth also.
Shubham :- Great Attitude!! Your team is being seen as one of the most probable teams to qualify for the upcoming U17 FIFA World Cup.
Himanshu :- We don't care because we have a fantastic coach like Bibiano sir and good staff along with a great team.
Shubham :- What are your plans ahead?
Himanshu :- Next year senior I-League. After 3 or 4 years, I will try for Europe.
Shubham:- What is your favorite ISl team?
Himanshu:- Bengaluru FC
Shubham:- Tell us something more about Bibiano Sir.
Himanshu :- He is a different type of coach. Now I am playing good because of him. He changed me like a pro.
Shubham:- It was nice talking to you, Himanshu. Best of luck for future.
Himanshu :- Thanks and Welcome!!
About FSL11 Fantasy Sports App
FSL11 is a premium fantasy sports platform where you can play fantasy cricket and fantasy football games and Fantasy Cricket & Football Leagues online. Just create your fantasy sports team and compete with the online players. Download Fantasy Cricket App FSL11.