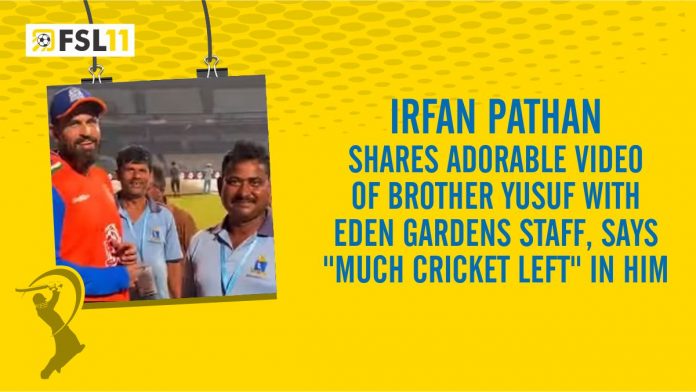 The Legends League cricket match happened between India Maharaja and World Giants on September 16th, 2022. And the India side won by 6 wickets and gave credit to Yusuf Pathan for scoring a half-century in that match. On this note, the brother of Yusuf, Irfan, has said that he still wants to play more cricket.
The weather on Friday was not good to conduct a cricket competition at the Eden Garden, and this is the reason that two Pathan's appreciated the hard-working ground staff who maintained cleanliness all the time at that place, where the India Maharaja and World Giants were able to perform. Yusuf Pathan has hit a half-century within 35 balls.
After the end of the cricket match of Legends League cricket, Yusuf Pathan celebrated their victory with the staff members who worked at Eden Garden on Friday, and with due respect to them, Irfan Pathan cracked a joke by making his brother video with the ground staff, which was later posted on social media. Irfan said to those servants that with the help of them, Yusuf Pathan was able to hit sixes during the match. And also, both Yusuf Pathan and Irfan Pathan acknowledged the ground staff, which we can see in the viral video posted by Irfan on his social media account.