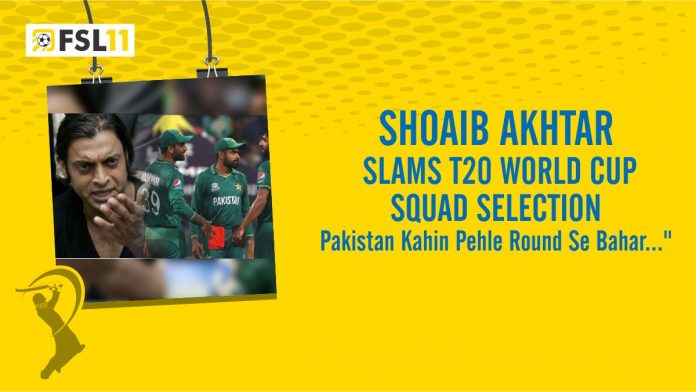 We all saw that Pakistan played a fabulous game in the Asia Cup 2022, and they reached the finals as well, but failed to win it. And that's the reason the former pacer of Pakistan, Shoaib Akhtar, is showing concern about his country's team regarding the T20 World Cup. Before this time, Shoaib Akhtar wanted Pakistan to reach the final and receive the title to win the ICC T20 World Cup 2022.
The ICC T20 World Cup will begin in the month of October and end in the month of November in Australia. Pakistan's teams will be under the control of Babar Azam and Shadab Khan will be his supporters in the whole tournament.
According to the latest news, people have found that Pakistan's squad for the T20 World Cup is as similar as the squad for the recently held T20 Asia Cup, which is quite unsatisfactory for the former pacer, Shoaib Akhtar, to understand the decision of their country's selection committee.
Shoaib Akhtar believes that the selectors have not given much time to selection because they have not made any significant changes in their work, and that this team's results in the T20 World Cup 2022 will be similar to their results in the Asia Cup, in which they failed to win the title in the final match.
"Due to this middle order, Pakistan might be out of the game in the very first round only." And I am scared of this because the fact is that we all know that Pakistan was a little bit low in their batting while playing in the Asia Cup 2022, and taking such players into the World Cup is too risky for the country's team to think for better reach in the T20 World Cup. I just want to wish them luck, but I'm not sure about better performances from the teams because I didn't see the batting line-up getting exposed, and I'm not sure this team will reach high heights in the game, says Shoaib Akhtar on his YouTube channel.