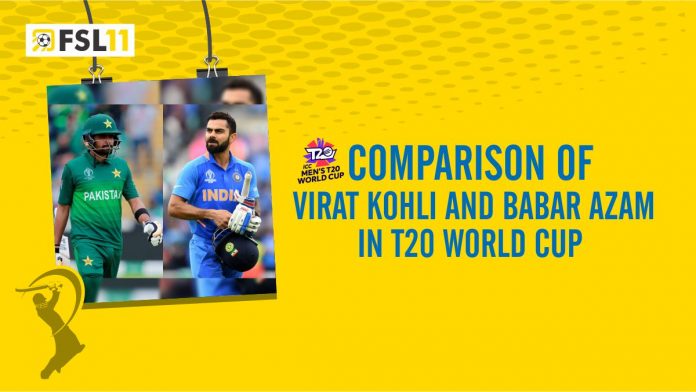 The T20 World Cup 2022 is yet to start in the month of October 2022, and the India vs Pakistan match will begin on October 23rd, 2022, in Australia. Similarly, people also felt curious about watching the tough game between Virat Kohli and Babar Azam in any tournament.
Virat Kohli has given an open challenge to the Pakistan team to fight with him in the T20 World Cup 2022, where he can deal with all Pakistan players alone. After more than four years of failure in cricket, Virat Kohli returns to his game, and in the excitement of knocking out a brilliant score, he felt the need to create a challenge between India and Pakistan, and for that reason, he felt the need to openly challenge Pakistan to win the trophy after dismissing India in the T20 World Cup 2022.
The debut of Virat Kohli in international cricket took place in 2008, and after two years, he was part of the Indian team under MS Dhoni to win the T20 World Cup of 2011. Babar Azam, on the other hand, has been performing since 2015.
People always pay attention to watching the games of Virat Kohli and Babar Azam individually. And before the start of the tournament, let's have a look at their cricket careers, because the debate of such scores always takes place between India and Pakistan.
T20I: Virat Kohli vs. Babar Azam
Virat Kohli is known for his batting because he has created a score of 3584 runs after playing around 104 games with a batting average of 51.94. The strike rate he made was 138.37, as well as one century and 32 half-centuries. whereas Babar Azam has played around 78 games in which he made a score of 2719, with a BT average of 43.15 and a strike rate of 129.29. He hit one century and 26 half centuries in his cricket career.
As per the above discussion, we found that Virat Kohli is much stronger in his game as compared to Babar Azam, and it would be interesting to see if Virat Kohli would maintain his strength in the T20 World Cup to win for India or not.