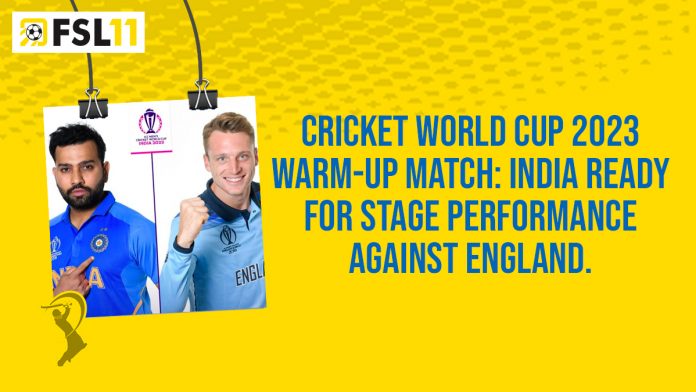 India and England will square off in the ICC World Cup warm-up match on Saturday, September 30, 2023, at Guwahati. Cricket fans around the world are looking forward to watching this tournament live according to their preferences. As they don't want to miss the contest at all.
ICC Cricket Warm-up Match Live updates: India, the most targeted team of the tournament. It is going to perform in the first ICC Cricket World Cup warm-up match on Saturday at Barsapara Cricket Stadium, Guwahati. It would be a unique experience for India to dismiss the 2019 ODI World Cup champions, England.
Additionally, it will be an excellent opportunity for some Kiwi players, Kuldeep Yadav, Ravichandran Ashwin, and Ravindra Jadeja, to test their skills and potential. While fielding in the ODI format. The possibilities say that each bowler will get some overs to bowl in the 50-over tour. It would be an interesting conflict as each one of them will make an effort to dominate the maximum number of games to win the World Cup trophy this year.
The strength of England is batting depth. India will have to balance both batting and fielding in the ICC Cricket Tour 2023.