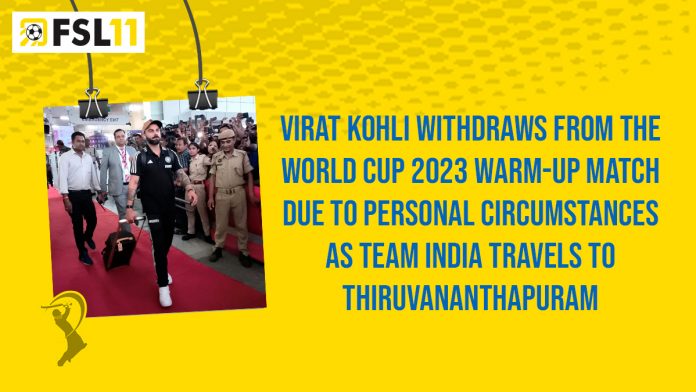 Virat Kohli elected not to travel with the Indian cricket team to the next location due to certain changes in his plans. However, India reached Thiruvananthapuram for their upcoming practice match earlier.
India is the biggest enemy of each participant in the ICC Cricket World Cup 2023, as they are the strongest competitor. Before that, India is going to perform in the upcoming warm-up match against the Netherlands.
Meanwhile, India reached the match destination on October 2nd without veteran cricketer Virat Kohli. Due to a sudden change in his plan, he left Guwahati for Mumbai. And he is expecting to travel to Thiruvananthapuram as soon as possible.
According to the gossip of the Superstar cricketer and the Bollywood glamorous actress, Virat Kohli and Anushka might be expecting their second child, following the birth of their daughter Vamika three years ago.
A consistent source from the Board of Control of Cricket in India [BCCI] accepted Virat's withdrawal for his personal circumstances. However, he provided security to be available at the particular match location on time. Also, the cricket news reporters have also accepted his reason and granted his return to the team at the given time preference.