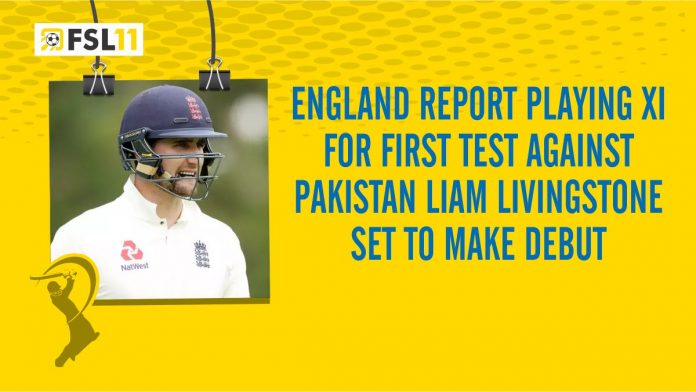 All-rounder Liam Livingstone is good to go to make his Test debut as Britain have reported their firing line up for the main Trial of the notable three-match series against Pakistan which is planned to be played at Rawalpindi. Will Jacks of Surrey was in line to get a spot in the line up yet Livingstone has discarded the opposition as he will give Britain a twist bowling choice while batting at number eight.
Ben Duckett will begin the batting close by Zak Crawley, in what will be his most memorable Test match starting around 2016, taking Alex Dregs' situation. Without precedent for 17 years, Britain will play Pakistan, in Pakistan. Following the 2009 shooting assault in the Sri Lanka group transport by shooters, Britain tried not to visit Pakistan. In September and October this year, they at last visited Pakistan for a seven-match T20I series, which they won 4-3.
Lancashire's Livingstone, one of the top white-ball cricket players on the planet, was an individual from the Britain crew that secured the T20 World Cup at the Melbourne Cricket Ground in Australia recently. In spite of the fact that he hasn't taken part in a top notch match since September 2021, he took part in Britain's warm-up match against the Britain Lions last week in Abu Dhabi, scoring 36 runs off of 23 balls and gathering two wickets.
Livingstone will turn into the 708th player to address Britain in Test cricket, and captain Ben Stirs up expressed his absence of involvement in red-ball cricket won't be an obstacle. Britain have kept up with their line up of six players, and Ben Foakes as the wicketkeeper-hitter at number seven, in spite of the expansion of Livingstone.
I don't be guaranteed to feel that not playing a red-ball game will be an over the top thing for him. He's an extremely normal cricketer, he will go out there and truly communicate his thoughts. I'm anticipating seeing him in the whites. He said when he got his white cushions out of the sack 'what are these?'," said Stirs up.
Britain XI for first Test versus Pakistan: Zak Crawley, Ben Duckett, Ollie Pope, Joe Root, Harry Stream, Ben Stirs up (c), Ben Foakes (wk), Liam Livingstone, Jack Filter, Ollie Robinson, James Anderson