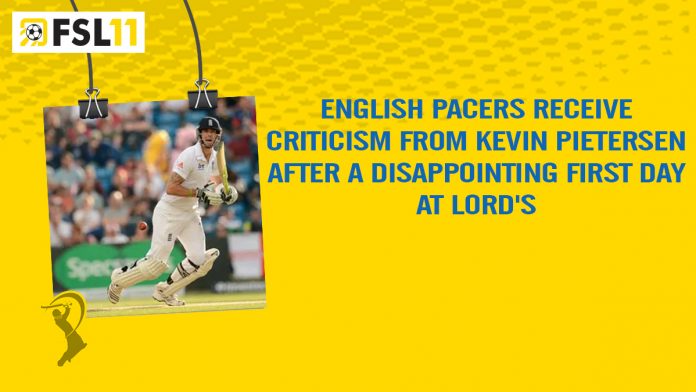 Kevin Pietersen, a former English cricketer, strongly criticized the performance of the current English cricket team on the opening day of the Lord's Test. Despite favorable bowling conditions, the English pacers failed to trouble the Australian batters, with only Josh Tongue showing any energy. 
Pietersen expressed his disappointment with the lack of effort from the English bowlers and also criticized England's premature declaration in the Ashes opener. He called the team's performance "shambolic" and urged the coaches to give them a stern talking-to. Pietersen made these comments during the Tea break on Sky Sports.
He stated that they have participated in Ashes cricket and have played about 30 Test matches against Australia. According to them, the Australian team used to come out to bat before the English bowlers. The speaker expressed that the English bowlers should have been eager to bowl at the Australian team and should have conveyed their enthusiasm by saying so while standing on the stairs.