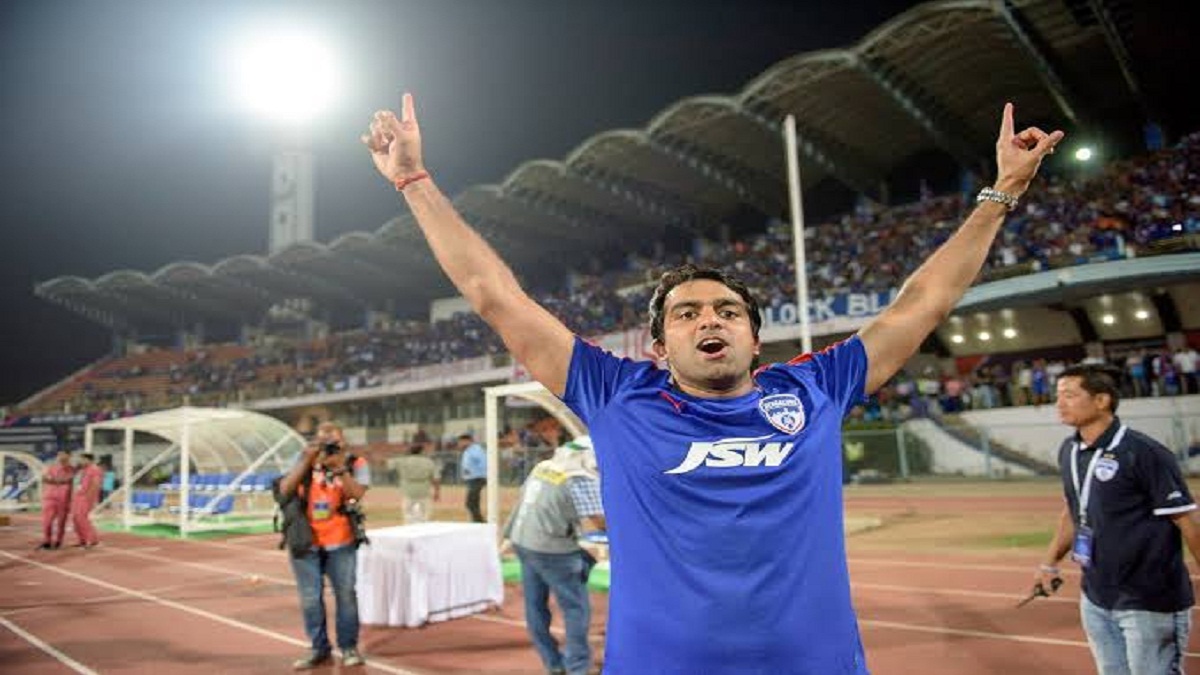 Parth Jindal recalls of not remembering the names of handful of Indian players when his father asked him to tell. The incident is pretty old when the owner of one of the most successful football club of India in his early years was disappointed over Arsenal's defeat. His father was not happy with his attitude. He asked him whether he was from London and then told him to recite names of few Indian Footballers. Not by surprise he was unable to do so. This incident made Parth feel guilty and then he decided to uplift the level of Indian Football.
Parth Jindal who was appointed as the managing director of JSW group also is the owner of Bengaluru FC. Bengaluru FC is often called the mini Indian national team as most of the players of Indian team play for this Bengaluru based side. Whether it's Sunil Chhetri or Udanta Singh, everyone is improving a lot in BFC. The team started its journey from I-League when they first appeared in the year .
Finally, on 28 May 2013, it was officially announced that JSW Group had won the rights to form a direct-entry team for the 2013–14 I-League season in Bangalore and that it would be done through their sports branch, JSW Sports. It was also announced that JSW Group would set up a youth academy in Bangalore, as well as brand new infrastructure.[15] Two months later, on 20 July, JSW Group launched the club officially as "Bengaluru Football Club" while hosting a mega launch event at the Bangalore Football Stadium, which was also announced as the club's home stadium for the upcoming season.
The franchise had a brilliant debut in I-League with registering as the champions of the season. The next I-League season also saw terrific performance from the blues and they finished as the runners-up along with winning the Super Cup. BFC made it to the finals for three consecutive times registering their second trophy in their 3rd appearance. The club appeared in 2016-17 season of I-League for the last time as they finished 4th. Bengaluru FC was then promoted to Indian Super League where they finished 2nd during their debut season and clinched their first ISL trophy on their 2nd appearance. In last season, the club finished in the play-offs as they were defeated by champions of the season ATK, now ATK-Mohun Bagan.
From proving themselves from Indian circuit to AFC Cup, the franchise has achieved a lot in a limited time span. We hope for the best of the best in future for this extraordinary club, owned by Parth Jindal.