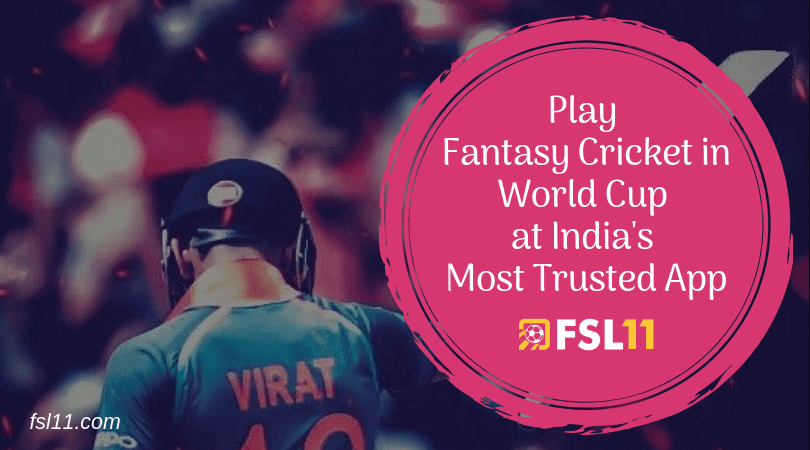 India is a diverse country and also known by the name of the land of many religions. Cricket is like one of the religions for Indian people. Cricket is the second most popular and watchable sport after Football in the world. Recently the world's biggest cricketing league IPL 2019 has concluded. Now every cricketing fan is eagerly waiting for ICC Cricket World Cup.

The 2019 Cricket World Cup is the 12th edition of the Cricket World Cup, scheduled to be hosted by England and Wales. The battle for the title between 10 teams begins from the 30th May and will run till 14th July 2019. The first match of the World Cup is between England Vs South Africa at the Oval, London on 30th May and the final being played at the Lord's "Mecca of Cricket" on Sunday 14th July.

ICC Cricket World Cup is the 46 days tournament and will be played at 11 different venues. This year the format of the World Cup is slightly different from previous World Cup editions. For the group stage, the format is Round-Robin where there will be a single group of 10 teams and each team will play against other nine teams, that means 45 number of matches will be played in the tournament. The top four teams will qualify for the Semi-Final stage and the Final will be played between the top two contenders.

Play the biggest ICC Cricket World Cup Fantasy League on FSL 11. FSL 11 is India's fastest growing and easy to use Fantasy cricket app, where user can play fantasy cricket and win real cash every match. You can sign-Up as well as refer friends to earn instant cash bonus in your account. FSL 11 is also giving instant cash bonus of Rs. 50 on every step of sign up including mobile number, email and PAN card verification.

Also Read: How to Play Fantasy Cricket Online?

Why Choose FSL11 to Play Fantasy Cricket:

1. Fun and Easy to Play
2. Simple Setup
3. Multiple Cricketing Tournaments
4. Secure & Scalable
5. Hassle-Free Withdrawals

Download the daily fantasy cricket app FSL 11, Play ICC Cricket World Cup matches & Win huge cash every match.