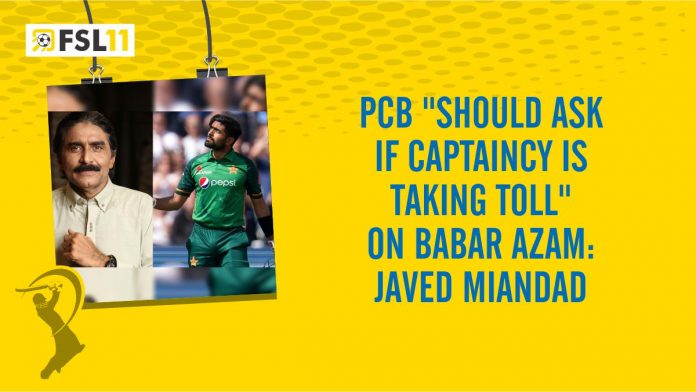 England, the dazzler, defeated Pakistan by a margin of 67 runs in the seventh match of the T20 series on October 2nd, 2022. And here, Javed Miandad found the effort of Babar Azam was a little low by which the Pakistan team couldn't make the victory over England.
Javed Miandad is the former captain of Pakistan and he knows very well what circumstances a captain faces while leading his country's team in such an important tournament. Similarly, he found that the captaincy was a little distracting in the mind of Babar Azam, and due to that reason, his country's team was unable to win over England on Sunday.
The actual score of Babar Azam was created when he added 285 runs within seven games of the T20 series. He also marked around 110 points with a not-out record in the 2nd T20 match. His performance was not like he had not played a fabulous game, but he had generated some good scores as well in the T20 series against England.
The performance of Pakistan's players does not correspond to the country's standard in any tournament format. And it's probably important that Pakistan captain, Babar Azam, must have a word with the Pakistan Cricket Board [PCB] regarding his individual activity. I may say that Babar Azam should have a valuable talk with the PCB about his game, whether he should focus on leading the team or work as a batter in the team, says Javed Miandad. His captaincy is affecting his performance and, due to that reason, Pakistan won't win in the recently ended T20 series, added by Javed Miandad.