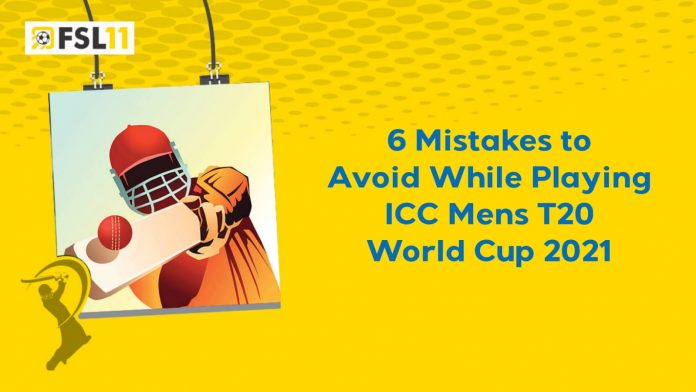 icc men's t20 world cup 2021 is up and so is the craze for cricket. Most of us like having an idea of the team that is going to win and support the same. Most of us also enjoy playing fantasy cricket and winning rewards from the same. Taking an insight on keen strategies can be of great help but it is also important to know the mistakes to avoid when playing on field. Sometimes you are just one mistake away from losing the most well planned battles.here we list six mistakes to avoid while playing icc fantasy t20 in the icc men's t20 world cup.
1. Unawareness 
There's a thin line between mistake and blunder, well unawareness lies on the side of blunder. icc men's t20 world cup 2021 schedule is the first thing one should mark their territory on. Next is to know the teams that are participating. The 2021 T20 World Cup will have 16 teams – Pakistan, India, Australia, England, South Africa, New Zealand, Afghanistan, Sri Lanka, West Indies, Bangladesh, Netherlands, Ireland, Papua New Guinea, Namibia, Scotland, and Oman 
2. Letting emotions take over
icc t20 world cup 2021 teams play well and top notch to win. One factor that would let you lose is if you let emotions take over logic . You have to select every player carefully and by looking at their recent form. You can even combine players of two teams to create a perfect team. We know that you want team India to win. But fantasy games are where you must pay attention to the cricketers and not the team they play for.
3. Being greedy
The pace of winning in icc men's t20 world cup might dull your logic but if you follow the fantasy cricket tips you would understand, playing smart is more important than the number of wins you have.  Do take care of your investments carefully. Because many people go with the flow and start over-investing in the game and lose all their money at the end. Hence, if you win a match or two, as a fantasy player, divide your winning amount into parts and then invest. This way, you can save and earn more money by playing fantasy cricket online.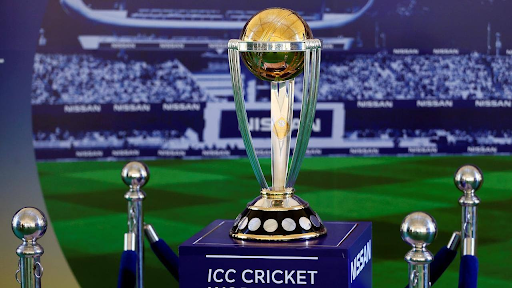 4. Not paying attention to weather and pitch condition
We all know that weather conditions and pitch play a huge role in cricket. Weather conditions and pitches influence how a team performs. It is another mistake that you should avoid. The game requires patience, and trust us, and it is worth it.
5. Not Choosing captain and vice captain
One of the most important fantasy league cricket tips is to choose the right captain and vice-captain.The captain of each fantasy XI gets 2x points and the vice-captain gets 1.5x points, so if you manage to select the two best performers of the game as your captain and vice-captain, it will be very difficult for anyone to beat you from that position.
6. Making only one team
We know that you are all excited about the game. We know that you want it to start as soon as possible. But yes, do not be in a hurry and create just one team. You must have multiple teams as they increase your chances of winning.