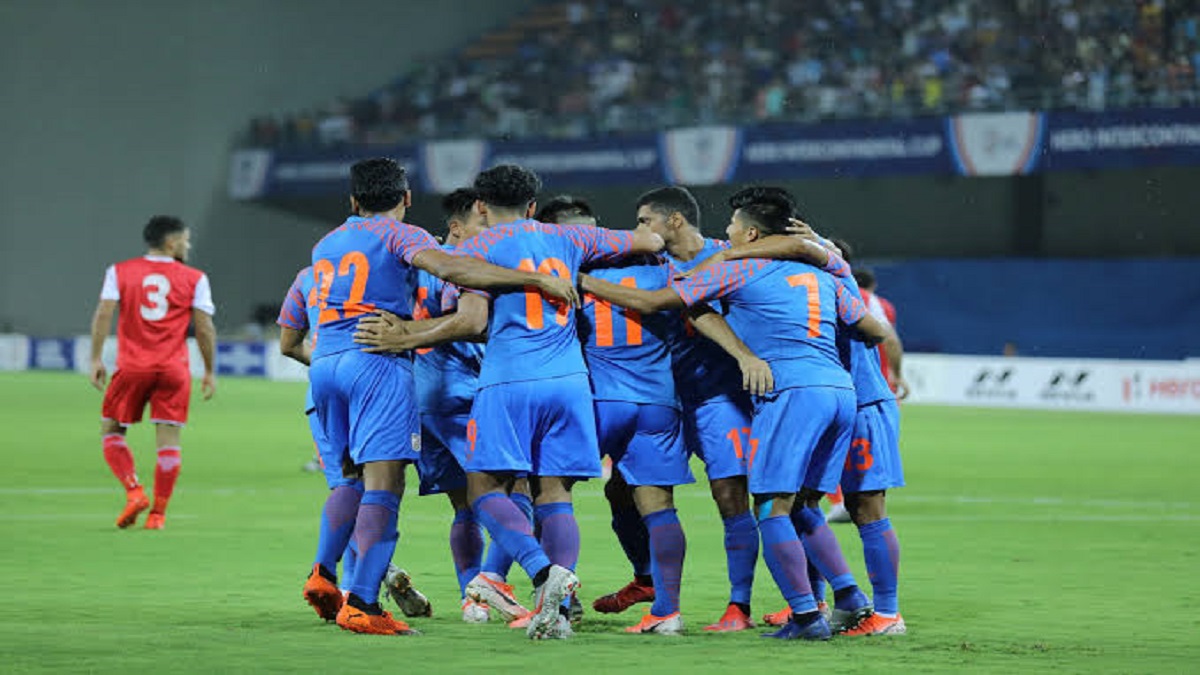 India has accepted the proposed dates by AFC for FIFA World Cup Qualifiers. The ongoing qualifiers were postponed due to the Coronavirus pandemic when India was left with three matches to play.
The Indian football team has matches left against Qatar at home, Bangladesh away and a last home match against Afghanistan. India was scheduled to play matches in March and June. There was also a plan almost in final stages to play in Europe and train the players.
As per revised schedule, the Blue Tigers are set to return in October. The match against Qatar will be played on 8th October at home, most probably at the Kalinga Stadium. The next match against Bangladesh will be played on 13th October in Bangladesh and the last match at home against Afghanistan on 17th November. There could be some friendly matches before the qualifiers resume as the players will be of-touch from almost seven months. There was a match scheduled on 21st March against Tajikistan and there could be some matches like this before 8th October.
The earlier proposed European tour can also come into effect after or before the qualifiers begin. There could be a match against the world cup finalists Croatia and few European clubs, and national and their reserve teams.
Writer – Shubham Singh (SpoCombat Admin)
About FSL11 Fantasy Sports App
FSL11 is a premium fantasy sports platform where you can play fantasy cricket and fantasy football games and Fantasy Cricket & Football Leagues online. Just create your fantasy sports team and compete with the online players. Download Fantasy Cricket App FSL11.