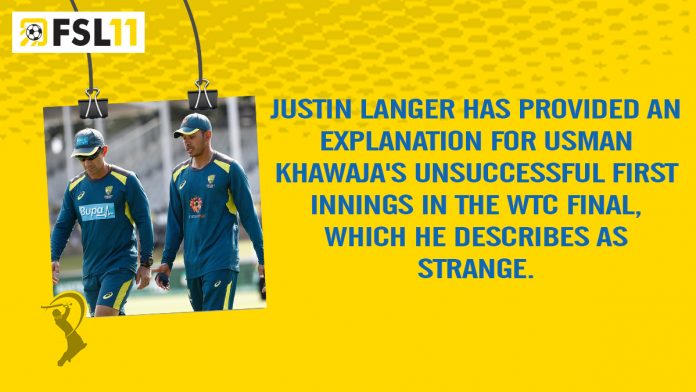 During the ongoing World Test Championship final (WTC) 2023, the Indian team won the toss and opted to field first. They had a strong start to their bowling innings when Mohammed Siraj dismissed Usman Khawaja without scoring a run.
However, the Australian team managed to stabilize their innings with impressive performances from Steve Smith and Travis Head. Despite Khawaja's early dismissal, Australia made a resilient comeback.
Khawaja was dismissed by Siraj in the fourth over of the first innings. The ball lightly touched his bat and went straight into the hands of wicketkeeper KS Bharat.
Notably, former Australian cricketer Justin Langer, who was providing commentary at the time, speculated that Khawaja's dismissal could be attributed to him wearing a long-sleeved sweater.
Langer expressed his belief that wearing a long-sleeved sweater, especially early on in the game, could affect a player's sharpness and performance. He observed that Khawaja came out wearing a long-sleeved sweater and couldn't get into his rhythm, ultimately leading to his disappointment at getting out in the first half-hour of the match.