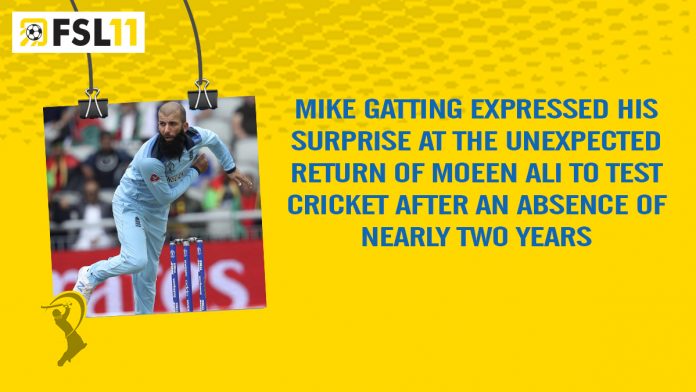 Mike Gatting expressed his surprise at the unexpected return of Moeen Ali to Test cricket after an absence of nearly two years. The England cricket legend cautioned that Australia would likely target the off-spinning all-rounder. Ali, aged 35, decided to end his retirement from Test matches following the persuasion of captain Ben Stokes and coach Brendon McCullum. 
This decision came about due to regular spinner Jack Leach's unavailability for the upcoming Ashes series because of a stress fracture in his back. Gatting, renowned for his courageous batting and leading England to victory in the 1986-87 Ashes, admitted he struggled to comprehend Ali's recall.
"When I first heard the news, I found it difficult to grasp because it appeared that Moeen had no desire to participate in Test cricket. I fail to understand his motivations for returning specifically for this occasion," Gatting expressed his bewilderment during a charity event in Bangkok on Thursday.