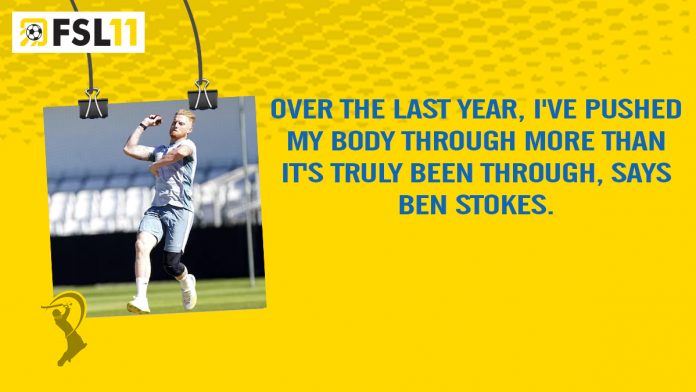 The English player, Ben Stokes, has suffered a lot in his cricket career over the last few years. Nowadays, people talk more and more about their health than about anything else. But still, he is very focused on his game and very concerned.
On June 20th, England lost their first test match of the Ashes 2023 against Australia by just 2 wickets. It is just the start of the competition, and the English side is trying their best to dominate the game this season. While the Australians are owed the championship in the Ashes, as they always hit brilliant scores in victories against England,
Coming towards Ben Stokes fitness, the England player opened up to the media and shared his facts about health with his fans. I always suffered from injuries and pain, but I kept pushing myself and my body toward action to win the competition. However, I always made up my mind to play cricket in any condition, as cricket is my life, says Ben Stokes.
Previously, all-rounder Ben Stokes went off with a knee injury in the Indian Premier League in 2023. He also missed an opportunity to bowl against Ireland in the one-off test match. However, he continued to play for England in the Ashes in 2023 and took two wickets against the Australians. But England missed out on a set victory in the first test match out of five. Hopefully, they could set the tone for victory in the upcoming game. However, in last year's test match, the Australians did not let England win in the single test match.