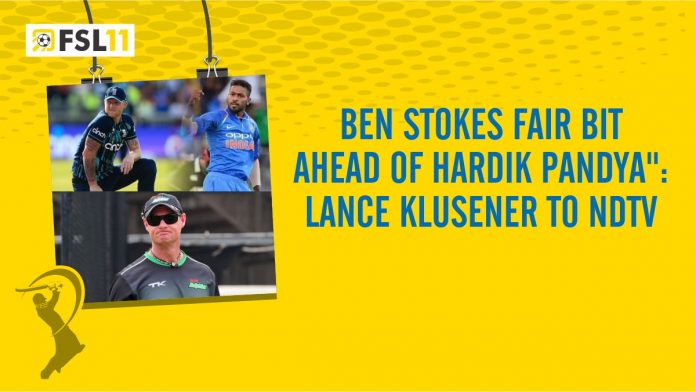 The winning side of the T20 series against Australia has given a new look to the cricket competition. The way India is playing and creating amazing records has formally created their track to achieve victory in the T20 World Cup this year. India found a big gap in achieving such a trophy after the retirement of MS Dhoni. But most people believe that Hardik Pandya has the capacity to create such a mind-blowing knock of scores in the T20 World Cup.
Similarly, the all-rounder of South Africa, Lance Klusener, says a few words about the all-rounder of India, Hardik Pandya. He pointed to Hardik Pandya and Ben Stokes, saying that they will be the two strongest competitors, creating the most difficult level of T20 World Cup competition, just like ex-India captain Virat Kohli and current India captain Rohit Sharma.
I just want to keep the spotlight on the two outstanding cricketers, i.e., Hardik Pandya and Ben Stokes, who can create incredible knocks of scores in the T20 World Cup for their respective teams. I think a different battle will take place between those two players in the T20 World Cup 2022 in Australia, says Lance Klusener in an interview with NDTV during the Legend League Cricket competition.