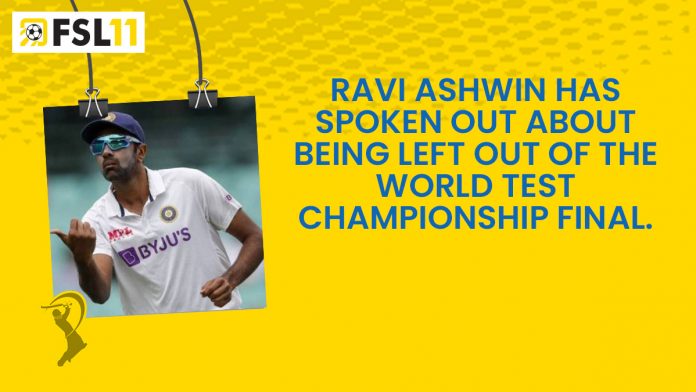 Ravichandran Ashwin, the prominent Indian off-spinner, has recently shared his perspective on being excluded from the Indian playing XI in the highly anticipated World Test Championship final against Australia in 2023. Despite his omission and the subsequent selection of seam all-rounder Shardul Thakur ahead of him, Ashwin considers this experience as a minor setback rather than a significant setback. He believes that facing such obstacles in life is essential for personal growth and resilience.
Ashwin expressed his desire to play in the final, given his contributions to the team's journey leading up to that point. He highlighted his impressive performance in the previous final, where he took four wickets and bowled exceptionally well. Furthermore, Ashwin emphasized his consistent success overseas since 2018-19, having played a crucial role in securing victories for the team. He presented an empathetic perspective, speculating that the team management might have favored a combination of four pacers and one spinner based on their previous experience in England during the drawn Test series.
Despite not being selected, Ashwin maintains a positive outlook and intends to move forward from this situation. He recognizes the importance of facing challenges and believes that experiencing setbacks prepares individuals to rebound effectively.