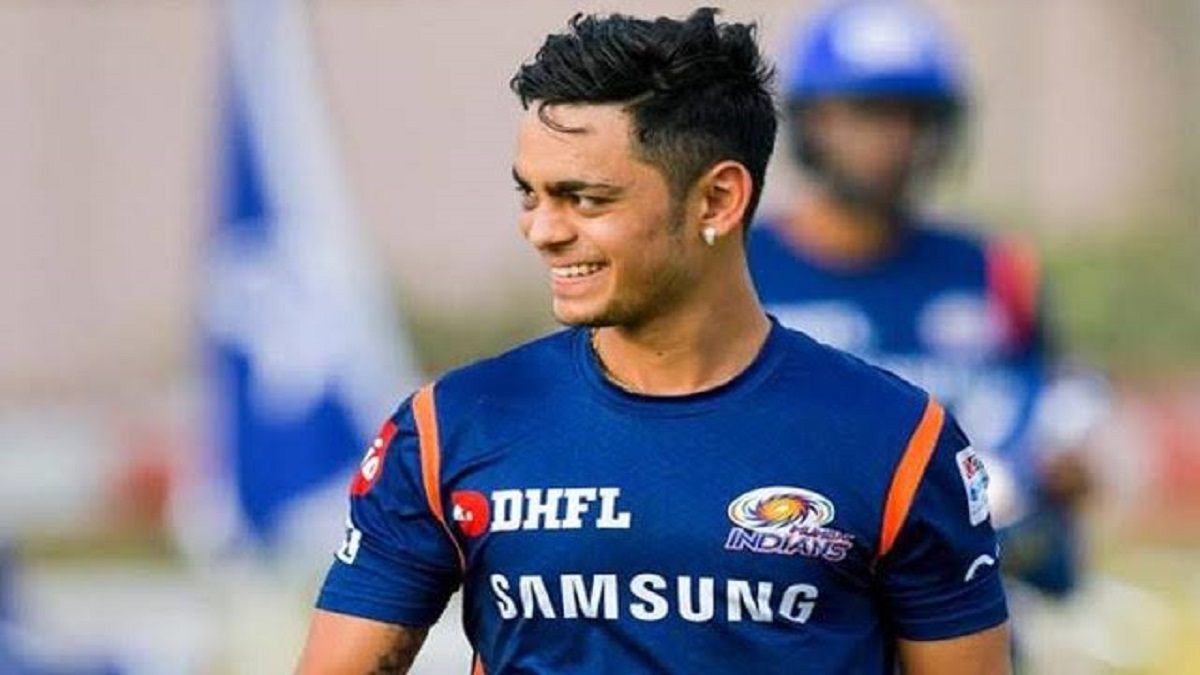 As the things are almost done for MS Dhoni to hang his national jersey in the wardrobe, the Blues need to find a perfect man behind the stumps with a good hand on bat too. KL Rahul has been seen keeping the wickets along with his classy batting at second down or even opening the innings with Dhawan or Rohit in the absence of one of them. If we talk about batting, KL Rahul is perfect but when it comes to keeping, he doesn't seem the permanent solution. Rishabh Pant is another name at the position and has got surplus amount of chances but is unable to fix himself in the regular squad because of his inconsistency. The other youngster who have the capabilities is the India A and Mumbai Indians wicket-keeper batsman Ishan Kishan.
Ishan Kishan looks bit mature than Rishabh Pant when it comes to batting according to situation. This former U-19 captain can hit huge sixes whenever the situation demands and is naturally have an attacking style of play. He has almost the same varieties of shots in quiver as compared to Rishabh Pant as the two are bit similar to each other. Ishan Kishan captains Jharkhand in Ranji Trophy and other such domestic tournaments.
Ishan has scored 2536 runs in 39 first-class matches along with having 86 dismissals.
In List A career, 1640 runs with an average of 40.24.
In T20s, with the best as 113* he has scored 1577 runs in 67 matches.
He scored 273 runs against Delhi in Ranji Trophy which was the highest ever scored by any player for Jharkhand.
Ishan was bought by Mumbai Indians in 2018 IPL auction for an amount of 6.2 Crores INR. He was the first choice wicket-keeper for MI in 2018 season and played as a middle order batsman in 2019 season when Quinton de' cock arrived.
In terms of fitness, Kishan can knock-out Rishabh but he needs to improve his keeping skills. Kishan also needs to bring in some consistency in his batting performances.
Writer – Shubham Singh (SpoCombat Admin)
About FSL11 Fantasy Sports App
FSL11 is a premium fantasy sports platform where you can play fantasy cricket and fantasy football games and Fantasy Cricket & Football Leagues online. Just create your fantasy sports team and compete with the online players. Download Fantasy Cricket App FSL11.