FIFA World Cup and Asian Cup Qualifiers are set to resume shortly. Indian Football team's fate hadn't been good enough to bag it into the cluster of most probable countries to advance to the next stage of World Cup Qualifiers. But, mathematically we still have a chance and in this blog we are going to show you how the Blue Tigers can grab on their prey along with the need of prayers.
The Performance till yet and Current Situation
India started their campaign in Guwahati where Sunil Chhetri scored the first goal of the match against Oman but the whole hard work was spoiled by two nettings in the last 10 minutes of the match by Oman. The next match was against Qatar and before the match Chhetri caught cough and cold which restricted him to play and was forced to watch the match from his hotel room. But, the team under Gurpreet Singh Sandhu showed their best and drew the match against the Asian Champions. The fans got a hope and crowded the Salt Lake Stadium in the next match against Bangladesh. India started as the favorites but got a shocking goal against it, India was about to lose the match but Adil Khan scored a header and saved the team. The next match against Afghanistan saw the same trend where India scored their sole and the last of the total two goals scored in the match. India in their next match lost to Oman.
There is no doubt that the team had change the style of play and looks amazing on the field but the results don't prove it. India are currently placed at the fourth position in their group with 2 losses and 3 draws. The team can qualify for the next round if they somehow finished second in the group.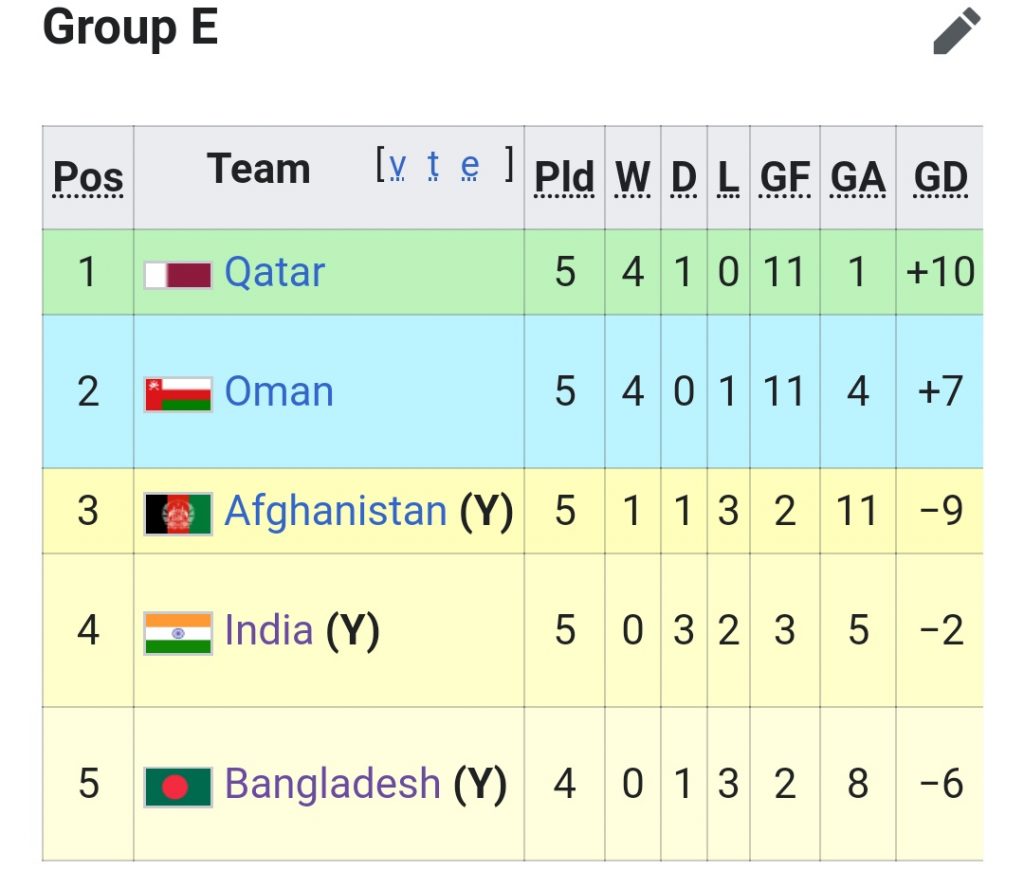 The Ifs and Buts
The first thing India needs to do is to win all their remaining 3 matches i.e. against Qatar, Bangladesh and Afghanistan. The second and the most important, Oman should lose all their remaining matches. The third thing, Bangladesh and Afghanistan need only to win matches against themselves and Oman i.e. any of these two teams should not beat Qatar or India. If all these three conditions are fulfilled then and only then India can advance to the next stage.
Writer – Shubham Singh (SpoCombat Admin)
About FSL11 Fantasy Sports App
FSL11 is a premium fantasy sports platform where you can play fantasy cricket and fantasy football games and Fantasy Cricket & Football Leagues online. Just create your fantasy sports team and compete with the online players. Download Fantasy Cricket App FSL11.