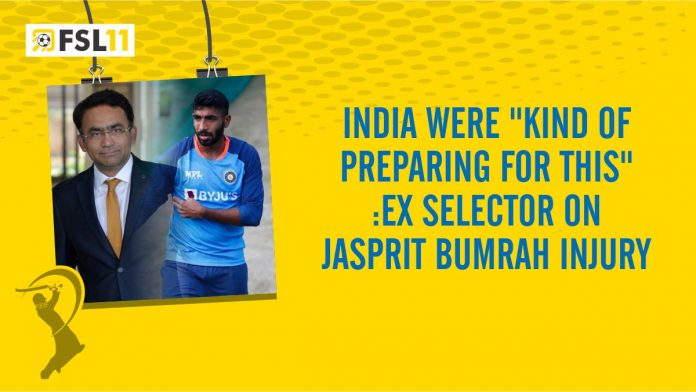 The news of Jasprit Bumrah getting ruled out of the T20 World Cup is not fake, but India is repeatedly planning to surprise the cricket world ahead of the T20 World Cup 2022, which is why India is diverting the minds of people on the news of Jasprit Bumrah and Saba Karim, who also believe that India is preparing something ahead of the T20 World Cup 2022.
The silence of India's management group on Jasprit Bumrah's ruled out declaration has given the other cricket members tension about what India's plans are after Jasprit Bumrah's knock out from the game.
The gamer, Jasprit Bumrah, after leaving the game, is still playing a mind game with a senior member of cricket. The way Jasprit gives stress to batters of the opposition team, he is currently giving the same stress to the cricket senior leaders and they feel very curious to think about what India is planning to do in the absence of Jasprit Bumrah in the T20 World Cup 2022.
Currently, Mohammed Siraj is playing the replacement role in the T20 series against South Africa. However, the Senior Selection Committee is still deciding who will fill the vacant pacer position in the India squad for the T20 World Cup 2022.
It is true that Jasprit Bumrah has been officially ruled out of the India squad for the T20 World Cup 2022, but I have a strong belief that this can be changed soon depending on Jasprit health and whether the BCCI can change their rules to allow their possessive player to perform for them, according to Saba Karim statement at Sports 18's.