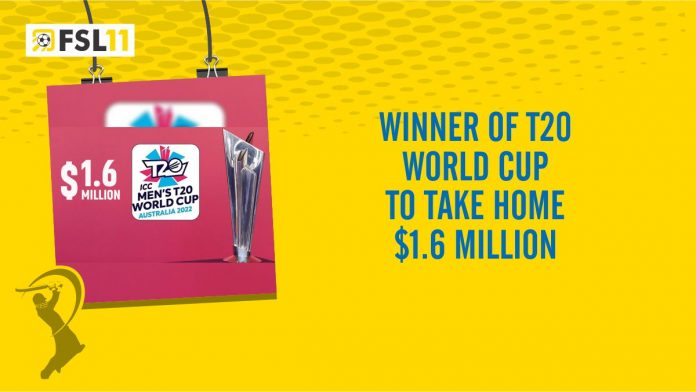 The important declaration was updated by the ICC on Friday that the winner of the ICC T20 World Cup will get 1.6 million in USD. And the runner-up will get half of the total amount of the total prize. Now, it is the responsibility of all participating teams to play a strong game from the start of the tournament only. The final result of the T20 World Cup will be announced on November 13 in Melbourne.
The excitement of all the 16 teams is high to play a mind-blowing game from day one of the T20 World Cup 2022 and they must keep a speedy recovery even if someone fails in the game. But, this news has actually diverted the minds of each team to think about their winning chances in the tournament.
In the end, the losing semi-final team will receive USD 400,000 out of a total prize pool of 5.6 million. And in addition, the 18 teams who will exit the top stage of the T20 World Cup will also receive a cash prize of USD 70,000. Similarly, in the ICC T20 World Cup 2021, each of the 12 super teams will receive 40,000 USD.
However, this year the participating teams will get lots of opportunities to win cash prizes, and this year the fans will see the strong competition of their favorite teams in the T20 World Cup 2022. The T20 World Cup will take place in October 2022.