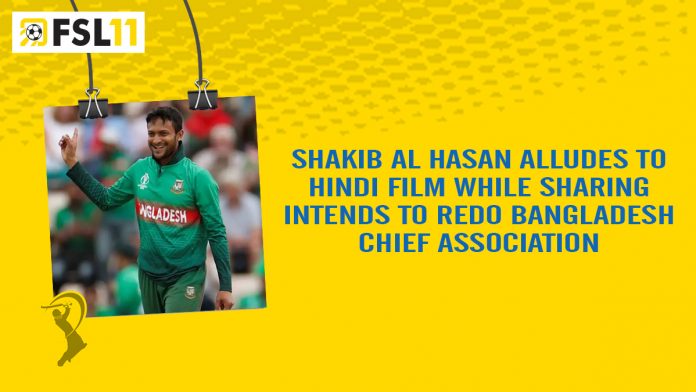 Two years in front of the beginning of the new cricketing season, Bangladesh captain Shakib Al Hasan forcefully censured the Bangladesh Chief Association (BPL), featuring the absence of opportune player drafts and ill-advised booking that prompts the conflicts with other T20 associations. The all-rounder said that he would have guaranteed an opportune player's draft and a timetable that wouldn't prompt conflicting with different associations. While alluding to a Bollywood film, titles 'Nayak', Shakib said that he would patch up the association in the event that he was named the President.
Assuming they made me the BPL President, it would take me a couple of months to address everything. You have seen the film Nayak right? If you have any desire to follow through with something, you can do it in one day. I would do the players' draft and closeout (on time) and hold the BPL during a spare energy. We will have every one of the advanced innovations. There will be quality transmission and home and away scenes," ESPNCricinfo cited Shakib as saying.
BPL took time in choosing proprietors of every one of the seven establishments and thusly, players' draft was deferred to November 23. Inside this time, two other new T20I Associations, SA20 of South Africa and ILT20 of UAE had the option to get a large portion of the hotshot gifts. Indeed, even the individuals who endorsed with BPL, won't be accessible for a full season, which has left the star Bangladesh all-rounder disappointed.
On the off chance that we are willing, I see zero excuse not to have the DRS, the draft or closeout not being held three months ahead of time, or the groups wouldn't be affirmed two months ahead of time. The players are just accessible for a couple matches. No one truly knows for how long they are accessible," said Shakib.
The all-rounder said that BPL could be second rate compared to Dhaka Chief Association (DPL), which is the country's homegrown ODI rivalry which has been occurring for almost fifty years.