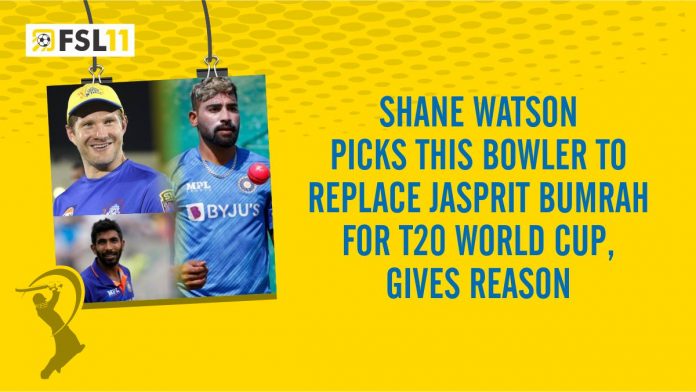 Mohammed Siraj is being replaced by Jasprit Bumrah in the last two T20 matches against South Africa. Jasprit Bumrah has already been ruled out of the T20 World Cup 2022 due to injury. So, it is important to appoint someone like Mohammed Siraj or Umran Malik in place of Jasprit Bumrah.
The former Australian all-rounder, Shane Watson, has taken the name of Mohammed Siraj to replace Jasprit Bumrah in the T20 World Cup 2022 as well. Shane Watson's suggestion increases the chances of the BCCI making a replacement decision, and it will also help Mohammed Siraj prepare for the T20 World Cup 2022.
The Indian side is currently at a loss because of Jasprit Bumrah, who was injured during the 1st T20 match against South Africa and was suffering from back pain. So, on Monday, the BCCI announced that Jasprit Bumrah had been ruled out and that a replacement would be announced soon. It is a big question to whom India will give a chance to perform in the T20 World Cup 2022.
The latest episode of ICC Review has captured the statement of Shane Watson, who says that BCCI should give the final decision as soon as possible and they should only appoint Mohammed Siraj to perform in the T20 World Cup 2022.