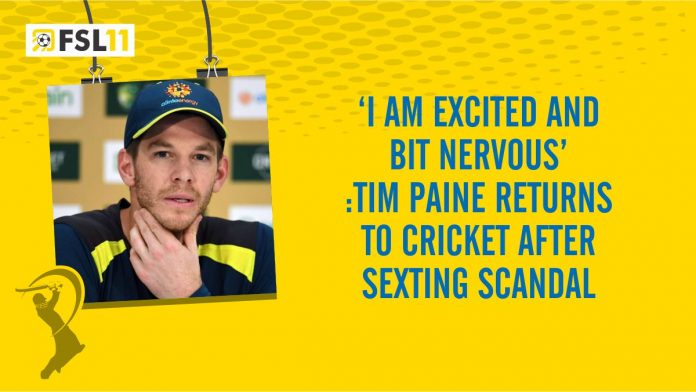 It's an amazing thing that Tim Paine will do his action in the Sheffield Shield tournament from the Tasmania side. In the cricket life of Tasmania, there is an approximately one-year gap. The Australian side's leaders and senior members have given a warm welcome to Tim Paine for returning to the actual game.
Exactly one year ago, when Tim Paine was playing the role of captain, he was ruled out of the captaincy because of a sexual scandal with a Tasmania employee. According to the general reports, this was like when Tim Paine was in Tasmania playing the Ashes series in 2021, where he had an interaction with a lady who was working for the Tasmania Cricket Association. The female employee has complained about Tim that he had sent an inappropriate message due to which the Cricket Community has suspended Tim Paine from cricket.
After that, the matter is clear and never ever did Tim Paine get the opportunity to play for his side in any cricket format. And these circumstances have taught Tim Paine a valuable lesson: everyone deserves respect, and it all begins with respect for all people.
However, this year, Tim Paine got the opportunity to play in the Sheffield Shield tournament for Tasmania, and hopefully, he will utilize this opportunity to make his mark in cricket. I am very excited to make a fresh start in cricket after one year and I want to do something big in the current cricket competition, says Tim Paine.