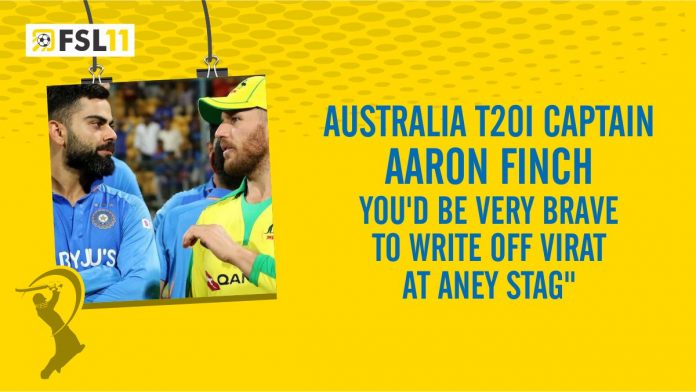 India and Australia are set to play in the ICC T20 World Cup, which will begin in October 2022, in Australia. The captain of Australia, Aaron Finch, is ready to welcome most of the fabulous cricket teams to increase the competition level at their home place, i.e., Australia. Apart from that, Finch is giving praise to the iconic cricketer of India, Virat Kohli, for being the most favorable cricketer.
Fans are giving much time to listen to Virat Kohli's news, to take his update because the way he played and overcame his failure in the Asia Cup tournament is going to be more appreciable for all cricket fans. This will increase the excitement for fans to watch his game in the ICC T20 Cricket competition, which will be held in October 2022, in Australia.
Virat Kohli has already given a challenge to each team to compete with him and win the trophy, as we can see that Pakistan's team is planning to dismiss India first from the tournament, and on the other hand, Australia's captain, Aaron Finch, is giving great respect to Virat Kohli, saying that he is the fabulous cricketer of his time and he is doing well currently too.
I know Virat's first debut performance in the international tournament, he always kept focus on his game more than what was standing in front of him. We had a great interaction in the T20 World Cup, and as a result, I felt compelled to recall those moments, before the tournament began, and I am delighted that we will be able to witness the true King Kohli's performance in the ICC T20 World Cup 2022, says Aaron Finch.