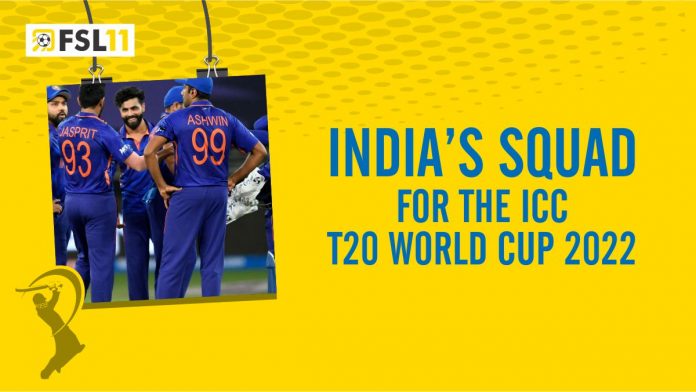 The Indian selectors have chosen the final squad to represent Team India in the ICC T20 World Cup 2022, which will be held in the month of October 2022, at a location in Australia. India is going to play their fabulous game at the beginning of the tournament in October 2022.
Let's have a look at the Indian squad for the T20 World Cup:
Rohit Sharma (c), KL Rahul, Virat Kohli, Suryakumar Yadav, Deepak Hooda, Rishabh Pant (wk), Dinesh Karthik (wk),R Ashwin, Yuzvendra Chahal, Axar Patel, Jasprit Bumrah, Bhuvneshwar Kumar, Harshal Patel, Arshdeep Singh, Hardik Pandya.
The strength of the team is the teams' coordination with each other, but especially KL Rahul, Jasprit Bumrah, Axar Patel, and Arshdeep Singh, who will take care of their team to reach the top of the position in the T20 World Cup 2022.
The Indian team and Rohit Sharma's backbone will be Virat Kohli, Dinesh Karthik, and Harshal Patel, who will cause significant damage to their opponent team with the help of all-rounder Hardik Pandya. All of this will pose a significant challenge to their World Cup opponent.
However, Rishabh Pant, Deepak Hooda, Yuzvendra Chahal, and Suryakumar Yadav need to make changes in their game to create good spots individually, and this will be helpful for India to win the World Cup this year.